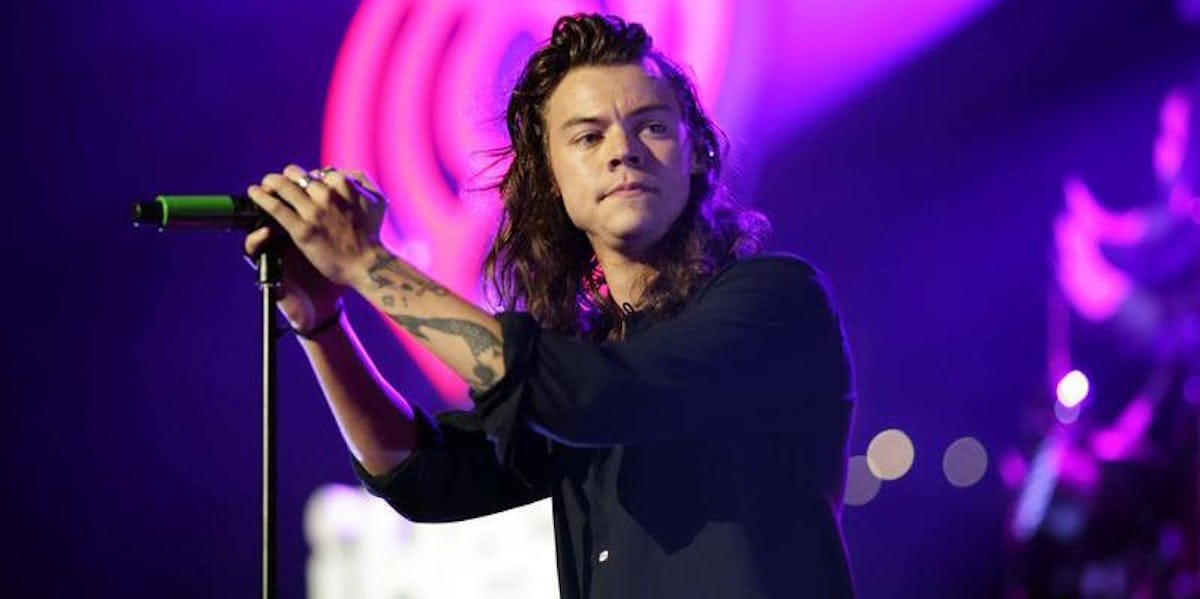 There's A Chance Harry Styles Is Working On Releasing His Own Music
Getty Images
Is One Direction truly over for good?
The super popular boy band has been on a temporary hiatus for a couple of weeks now, and fans already miss them terribly.
It looks like One Direction will be headlining the Billboard Hollywood Party For "Dick Clark's New Year's Rockin' Eve" with Ryan Seacrest, but other than that, it seems like things have been pretty chill.
Well, at least for three members of the band.
According to a source, Harry Styles has been working on some music without the help of Louis Tomlinson, Niall Horan and Liam Payne.
On the official American Society of Composers, Authors and Publishers website, Harry Styles has a few songs listed with his name mentioned as the only performer.
According to ASCAP, Harry is working with Gary Go and Snow Patrol's Johnny McDaid to create some songs called "5378 Miles," "Already Home," "Coco" and "Endlessly."
It's pretty unclear at this point if Harry is actually going solo or just working on some songwriting for the time being, so hopefully we get more answers soon.
Citations: 1d Headlining New Year's Show (Billboard), Harry Styles Solo Career 1D (Perez Hilton)