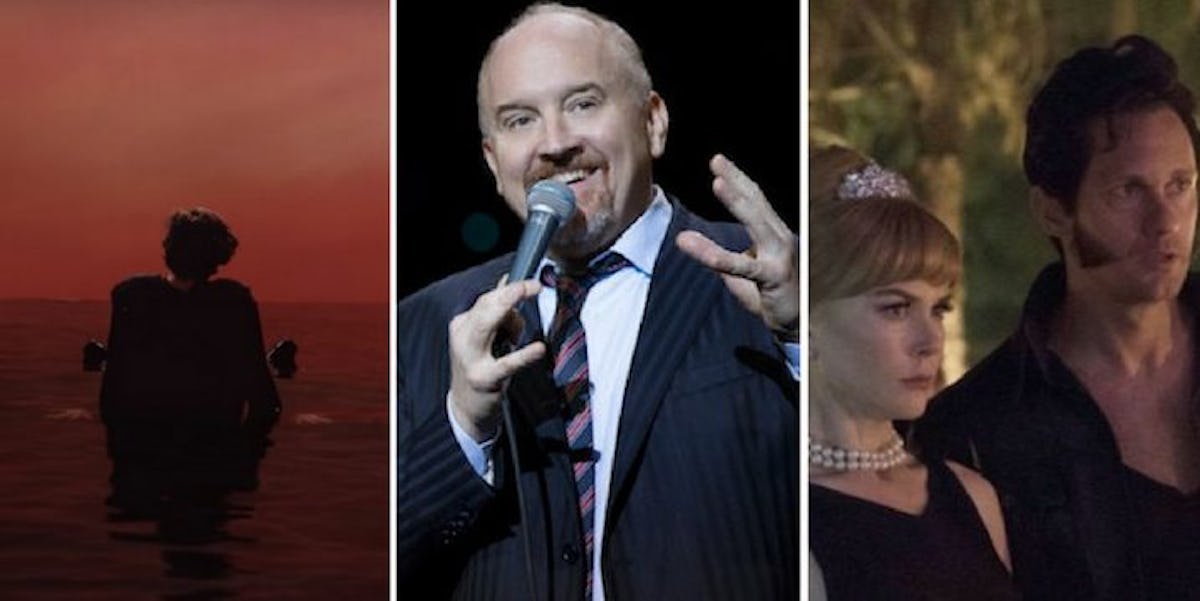 Harry Styles, Louis CK, Big Little Lies: Elite Daily's Weekly Pop Culture Picks
YouTube, Netflix, HBO
Each week, Elite Daily's entertainment team discusses the pieces of pop culture they have been obsessed with over the past seven days.
"Sign of the Times" by Harry Styles
I'm not really a One Direction fan — I still don't know that I could assign all the names to the right faces — but Harry Style's new single "Sign of the Times" is actually kind of amazing? I was expecting another "Pillowtalk" situation in all honesty, or maybe something similar to One Direction's endlessly upbeat pop, but this was an old school, classic rock ballad, and I loved it. Also, damn, that kid can sing. If this is the new Harry Styles, definitely count me in. —Anna Menta
"Schitt's Creek" season 3 finale
I enjoyed the riches-to-rags comedy series "Schitt's Creek" a moderate amount for its first two seasons, but after finishing its recently-concluded third season this week, I'm a major fan. The show has really found itself this season, and the hilarious and touching finale that aired on Tuesday drove that point home.
The first two seasons of the show are available on Netflix for anyone interested, but unfortunately you'll have to wait a bit before the third season is added, since it just ended. It's definitely got some great, kooky "Arrested Development" vibes, and Catherine O'Hara is truly killing her performance on this show. –Dylan Kickham
Louis CK's "2017"
If you like laughing at dark subjects (very dark), check out Louis CK's new Netflix special "2017." Man's a legend and made me piss myself. He'll also be on "SNL" this weekend so YOU KNOW WHAT I'LL BE DOING. –Katie Corvino
"Big Little Lies" finale
"Big Little Lies" is the only thing that mattered this week. Everything else is irrelevant. –Kelli Boyle
"Chasing Cameron"
I WATCHED ALL OF "CHASING CAMERON" ON NETFLIX THE WORLD NEEDS TO KNOW! –Taylor Ortega