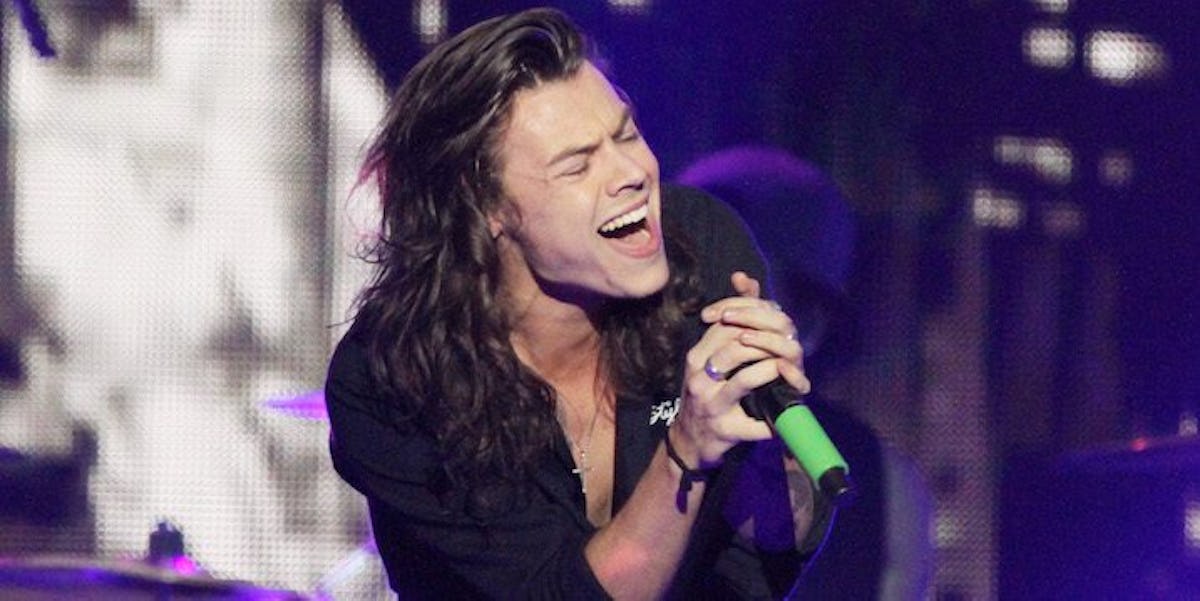 Harry Styles Dropped His First Solo Single And It's Not What We Were Expecting
REX/Shutterstock
With David Bowie gone, it makes sense Harry Styles would scoop up "Life on Mars" like an old sedan and sell it for parts in his debut solo single "Sign of the Times."
The glam-rock piano ballad clocks in at almost six minutes, which is roughly the length of 13 One Direction songs.
Styles is clearly trying to distance himself from his former band on this track, and One Direction fans might have expected something a little less somber, slow and eternal.
However, fans on Twitter are already praising the lyrics.
During the bridge, he sings,
We don't talk enough We should open up Before it's all too much Will we ever learn? We've been here before It's just what we know
At times, the lyrics read like a man stuck in a fight with a lover who won't admit what started the argument in the first place.
Vague references to the importance of communication and figurative (or literal) bullets that need dodging sound a bit like, "Sorry for that thing that happened, whatever it was…"
Other lines, like, "You can't bribe the door on your way to the sky," could double as the result of someone writing fake Bowie songs for a biopic they made without getting the rights to his actual catalogue (see Janet Joppler).
Styles is making a definitive departure from his 1D roots, and loyal fans will likely follow him, despite having to adjust to a new sound.
It should be interesting to see who influences the remainder of his debut solo album, though, with any luck, the rest of Styles' work follows "Sign of the Times" lead and offers him the opportunity to showcase the voice that won him a prominent spot in the biggest boyband since the '90s.
Harry Styles is back, bitches — and this time, he came alone.
Citations: Harry Styles - Sign of the Times (Audio) (YouTube)