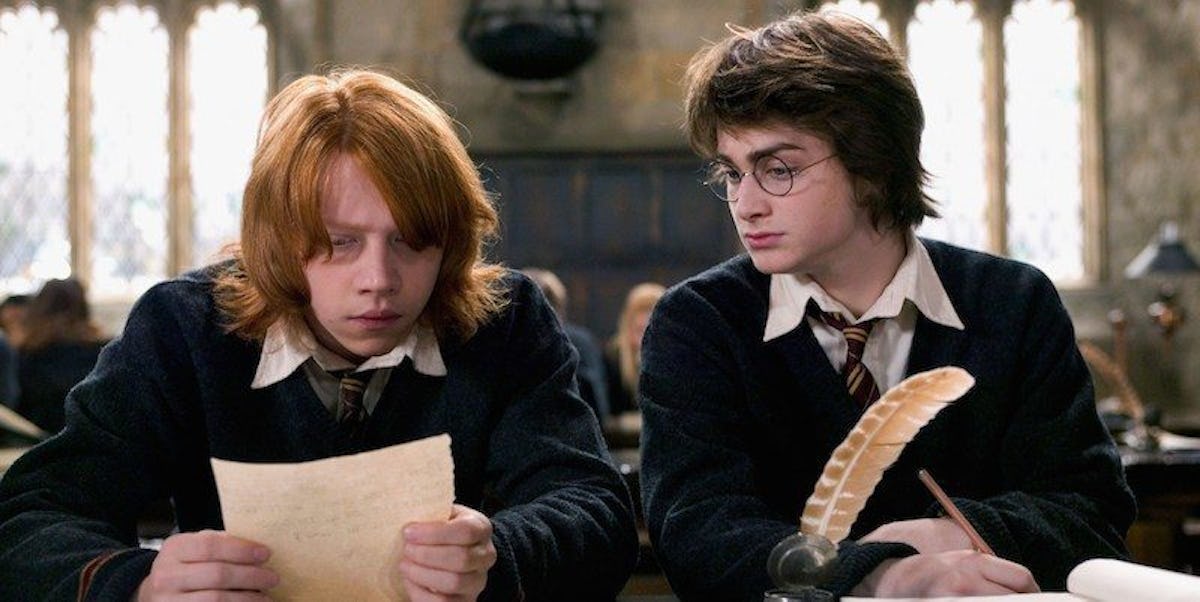 The New 'Harry Potter' Play Will Be A Sequel About Harry's Son, Albus
Warner Bros. Pictures
Sup Muggles, listen up. I've got some news for you.
Our lord and savior, JK Rowling, is currently working on a theater play called "Harry Potter and the Cursed Child," and it will apparently focus on Harry Potter's son, Albus Severus.
If you're familiar with the series (and, um, I'm assuming you are), you may remember Albus (Al) was named after Albus Dumbledore and Severus Snape.
The play is supposed to pick up right where "Harry Potter and the Deathly Hallows" left off.
The play will be about adult Harry dealing with his past and his relationship with Albus, who is struggling to accept his family's legacy.
In the story, the two together must learn "darkness comes from unexpected places."
Here's a peek at the official artwork for the play, which was revealed on pottermore.com.
The play will be split into two parts. Hopefully, we will get more information SOON because I can't wait to see what the future holds for Harry and Albus.
Citations: Harry Potter And The Cursed Child (Independent)