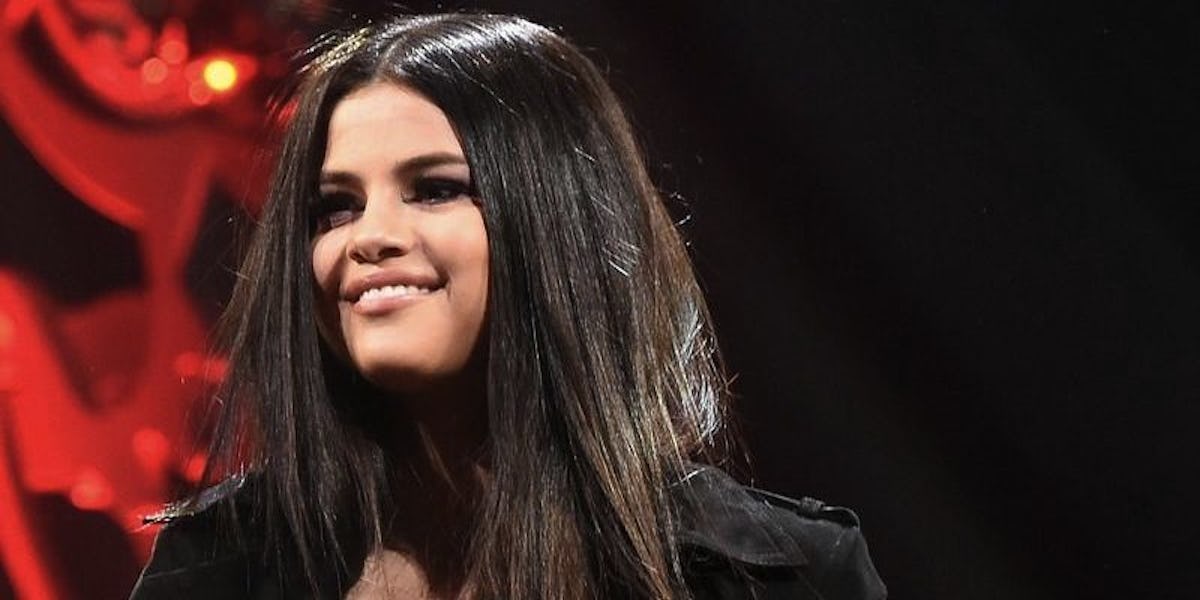 This Is The Guy Selena Gomez Was Just Spotted Holding Hands With (Photos)
Getty Images
Oh, no. Someone check on Justin, please.
Selena Gomez's latest album release was largely overshadowed by Justin Bieber's alleged connections to the actual songs on the album.
Whether intentional or not, it seems like every day Justin is on some media outlet talking about how he's sort of over his 23-year-old, former, long-term fling, sucking any positive press away from her trying to distance herself from Bieber's awful shadow.
Selena recently pulled the ultimate "GET DA'EFF ON WIF YO' LIFE, JIEBER" move when she was spotted daintily holding hands, sitting and laughing with a mystery man in New York.
Gomez is reportedly now going out with Samuel Krost, who literally is only famous for being friends with Gigi Hadid. This speaks to the underrated power Gigi Hadid has more than anything else.
His Instagram, with a modest following of right around 10,000 followers (which is SHAMEFUL if you're friends with Gigi Hadid), doesn't offer any clues as to whom he is.
I guess he likes "Grease"?
He may have children, possibly?
He owns a dog or a beach, or both maybe?
He lives inside a white can of paint?
He is sponsored by Fila, apparently?
Great. Good for this guy. Seriously, someone check on Justin.
Citations: Selena Gomez Spotted Holding Hands With Someone Who Is Not Justin Bieber (Cosmopolitan)