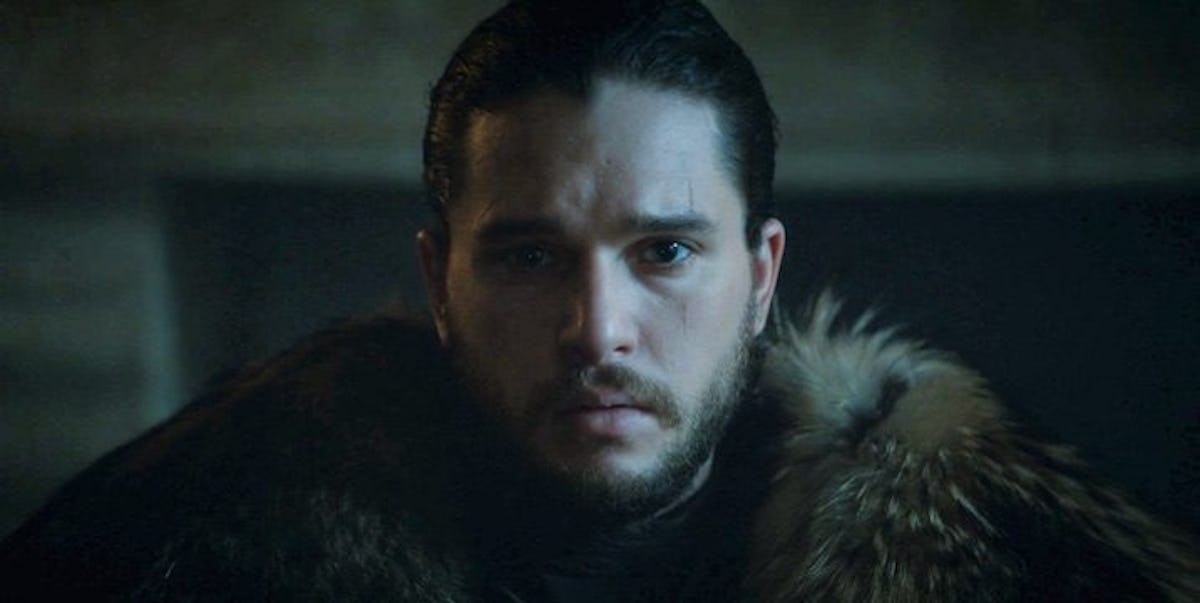 This 'Game Of Thrones' Theory Could Mean Something Bad's Coming For The Starks
HBO
If you thought the Starks' suffering was over, you might be wrong, according to this new (and depressing) "Game of Thrones" theory.
Before you chop off my head over the high treason that is spoiler-dropping, just know there will be lots of spoilers ahead.  If you haven't caught up with the books or the TV show, make like Gendry and GTFO...
OK, here we go.
Redditor zroberts1207 claims the original title for the last book in the "Song of Ice and Fire" series, "A Time For Wolves," hints at a civil war between the remaining Starks for power and ultimately their demise.
With Jon Snow, the son of Rhaegar and Lyanna, becoming the King of the North (even though he's basically a Targaryen) and Sansa cozying up to the ambitious asshole Littlefinger, a Stark vs Stark conflict is not out of the question, with the remaining Starks taking sides.
I mean, just look at how disappointed Sansa is when she doesn't become the leader of Winterfell. After all, it was her political maneuverings that got the Knights of the Vale to save the day at the Battle of the Bastards.
The theory also states this potential showdown will bring about the end of the Stark line (as we know it).
One commenter, Redditor pikkdogs, also makes an interesting argument.
The theory mentions Leaf, one of the Children of the Forest, who at one point said "the Giants are all but dead and the lions are dead, and the wolves will 'have their time too,'" according to pikkdogs.
So, if the "time" of something is associated with its death, then "A Time For Wolves" would not be a happy, death-free time for our Northern heroes.
However, since the title of the last book is now "A Dream of Spring," perhaps this whole Stark doomsday scenario isn't going to unfold after all.
Time (not in the death sense of the word) will tell whether or not the Stark line will make it through long, cold of winter.
Citations: This Game Of Thrones Theory Is Devastating For House Stark (Refinery 29)