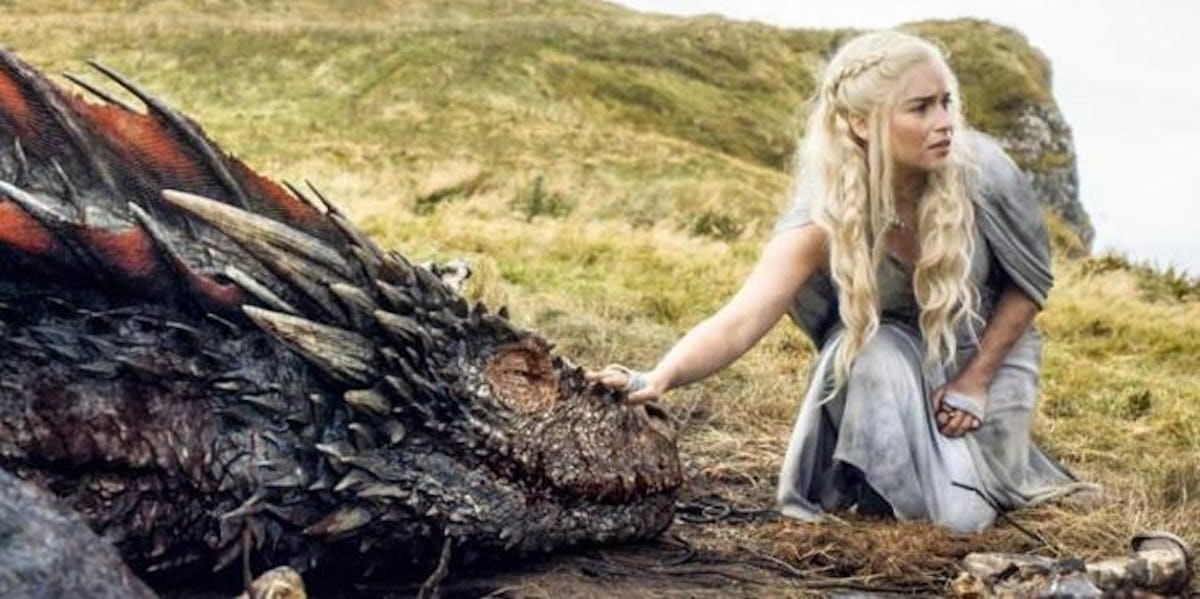 'GOT' Season 8 Battles Are Officially Going To Be Bigger Than We Imagined
HBO
It was only one day ago, Monday, Sept. 25, that we spotted an image posted by a Game of Thrones production member suggesting that one of the all time great directors of this show would be back for Season 8. It looks like the speculation it set off was enough to convince the production to tip their hand on who is back this year and who isn't, ahead of next month's start date for filming the final season. We now have a full list of Game of Thrones Season 8 directors, and it's an all star, Emmy winners lineup of names.
Before we talk about who is directing, let's review who are writing this year's episodes, because that matters. Unlike the U.S. style of production, which uses a writers room and collaborative process, Game of Thrones writes their scripts U.K. style, with one (or two) writers responsible for an entire episode. (It's a left over vestige of the show originally being a BBC co-production.)
Episode 1: Written by Dave Hill Episode 2: Written by Bryan Cogman Episodes 3-6: Written by Benioff & Weiss
Note all four of the final episodes are written by the showrunners. This is not that unusual -- Benioff & Weiss are usually the writers behind half of this season's scripts. It's not that surprising they are the ones who are finishing it out.
As for the Season 8 Game of Thrones directors:
David Nutter
Only two of the Game of Thrones directors have won for Best Directing in a series, even though more have been nominated over the years. The first was David Nutter, who has been involved with the production since Season 2 where he directed Episodes 6 and 7,  "The Old Gods and the New" and "A Man Without Honor." He became infamous the next year for directing the final two episodes of Season 3 -- Episode 9 of which was the Stark bloodbath, "The Rains of Castamere" followed by "Mhysa," the season finale.
Nutter was benched for Season 4 (some fans speculated it was because he laughed at the concept of Lady Stoneheart as a character), but he was back for Season 5, where he again did Episodes 9 and 10, "The Dance of Dragons" and "Mother's Mercy," the latter of which he took home an Emmy for.
Miguel Sapochnik
The other Emmy-winning director of the series, Game of Thrones can credit themselves for making this guy a household name. Though he had done some Fringe and House episodes, it wasn't until he came aboard for Season 5 to direct Episodes 7 and 8 that everyone heard of him. Episode 7, "The Gift", was a good, well-structured episode that helped pull the show out of the "Unbowed Unbent Unbroken" slump that proceeded it. But Episode 8, "Hardhome" was Game of Thrones' first really well-constructed battle scene, stunning fans and critics alike.
Sapochnik then came back the next year and topped himself with Episodes 9 and 10 of Season 6. Episode 9, "Battle of the Bastards" sent him home with a directing Emmy, and all of the accolades a director could want, including many saying that he had furthered what was possible to be done on the small screen in terms of shooting large-scale battles.
He also changed how fantasy battles are presented, by throwing out the script halfway through filming and improvising the back half of the battle completely. The finale, "The Winds of Winter," had one of the most remarkable introductory scenes, with Cersei's destruction of the Sept. All in all, he may be the shows's MVP of directing.
David Benioff & Dan Weiss
But while Sapochnik may bring the best directing credits, the finale is going to the men who started it all: David Benioff and Dan Weiss. As showrunners, it's their prerogative to finish the series out, and they're taking it. They are writing all four of the last episodes, but they're only confirmed to be directing the finale.
One would assume, three directors, six episodes, two episodes a piece. But, rumor has it, Sapochnik may direct three. If so, my money's on Nutter for the first and second, Sapochnik for three, four and five, and Benioff and Weiss to close it out.