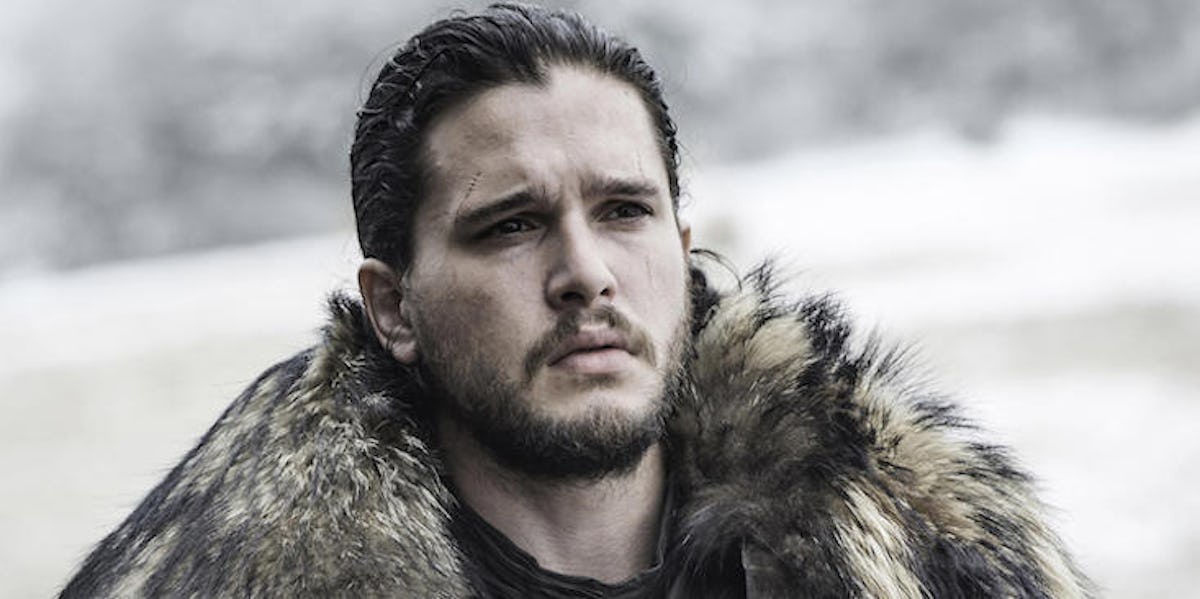 Friendly Reminder That 'GOT' Season 7 Isn't Nearly As Long As You Want It To Be
HBO
This post contains spoilers for 'Game of Thrones,' Season 6. But, c'mon. You really should be caught up on that by now.
Sunday is the Game of Thrones Season 7 premiere. *Grinch voice* It's practically here!
So, like any true Grinch would do, I'm here to put a damper on your excitement.  Because, even though we're just a few days away from Jon Snow making out with a dragon (kidding, I think), don't forget that Season 7 is going to be the shortest Game of Thrones season yet.
Yep, in case you forgot, Season 7 will only be seven episodes long, instead of the usual ten episodes. (Every season until now has had ten episodes.)
If this is news to you, it shouldn't be. We've known this sad fact for over a year now, ever since Game of Thrones director Jack Bender revealed the news in a Vanity Fair interview in June 2016.
But there is a bright side. Even though Season 7 will be the shortest Game of Thrones season yet, it will also feature one of the longest Game of Thrones episodes yet.
In an interview with Entertainment Weekly last month, showrunner David Benioff revealed Season 7 will contain both the longest episode ever — clocking in at about 90 minutes — and the shortest episode ever, at 50 minutes.
So we might not be getting ten whole episodes, but at least we'll get a feature film-length episode!
Previously, the longest episode was the Season 6 finale at 69 minutes, so 90 minutes is a pretty significant increase in Westeros time.
We still don't know the run times of the Season 7 episodes, but HBO did announce the titles for the first three episodes, along with some official premiere photos. (Very slight spoilers for Season 7 ahead.)
So the first three titles are: Episode #61: "Dragonstone," Episode #62: "Stormborn," and Episode #63: "The Queen's Justice."
And check out some of these dope stills, all from this Sunday's upcoming premiere:
Can it just be Sunday at 9 p.m. ET on HBO already?!