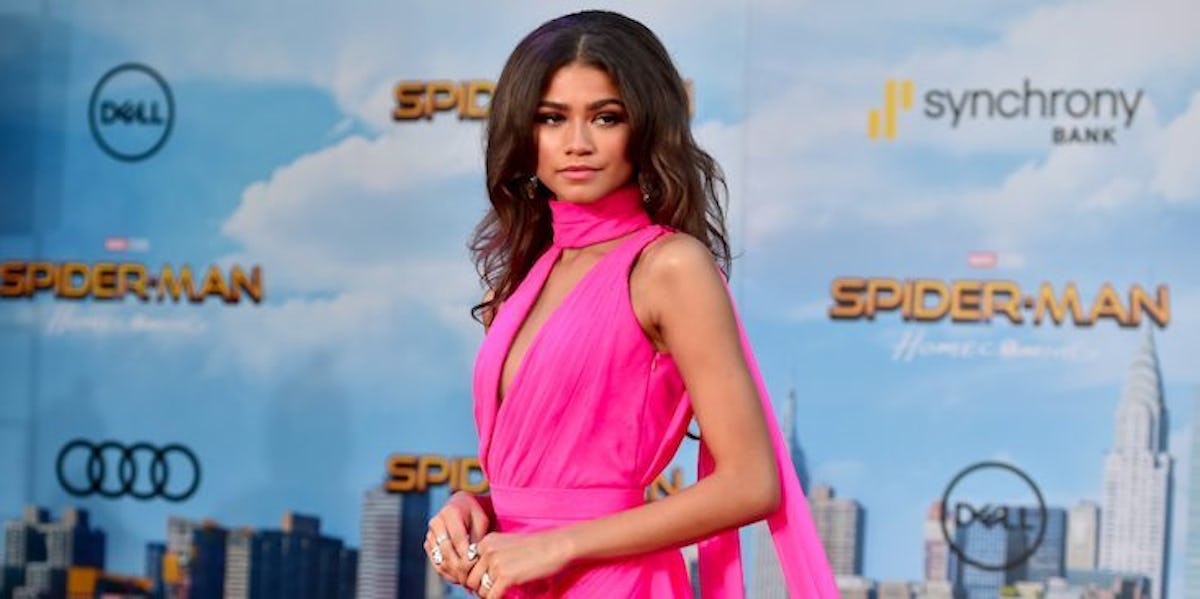 Here's The Truth About Zendaya's Character's Name In 'Spider-Man: Homecoming'
Alberto E. Rodriguez/Getty Images
If you've seen Spiderman: Homecoming or been on the internet at all since the announcement that Zendaya would in the cast, you know that there has been some controversy over whether or not the star would be playing Spidey's love interest, Mary Jane Watson.
Understandably, the assumption that Z would be playing the very important role was always in the back of our minds since nobody ever really gave us a clear answer regarding her role in the film. Indeed, when asked about her character in Homecoming, Zendaya told MTV News she is,
100 percent Michelle — and not Mary Jane.
I, for one, can see how that response would easily confuse people. The speculations surrounding Z's character were hyped up even more, though, once Marvel fans noticed she doesn't just go by Michelle in the movie, but by the suspicious nickname of "M.J." Much to our dismay, it seems like since the film's debut, everyone short of the actual Spider-Man has officially denied the rumors that Zendaya is Mary Jane.
On a brighter note, though, the head of Marvel studios, Kevin Feige, recently talked about the dubious connection between Zendaya's character and Mary Jane and, while it may not be the exact answer we wanted to hear, it certainly clears things up. When asked about Michelle's nickname and the possibility that it connects her to Mary Jane, Feige told Cinema Blend,
We never even looked at it as a big reveal necessarily but more of just a fun homage to his past adventures and his[Peter Parker's] past love. She's not Mary Jane Watson. She never was Mary Jane Watson. She was always this new high school character, Michelle, who we know there's an 'M' in Michelle and an 'M' in Mary. So we're so clever and we thought, 'Wouldn't it be neat if her initials were MJ?'
Well, there ya have it, Zendaya is NOT Mary Jane, and her nickname is just a "fun homage" to Spider-Man's longtime love interest. We can officially stop obsessing over the "is she/isn't she" question, but we can start obsessing over Z's future in the franchise. I mean, who knows what Marvel could see her character doing/becoming in future Spider-Man films.