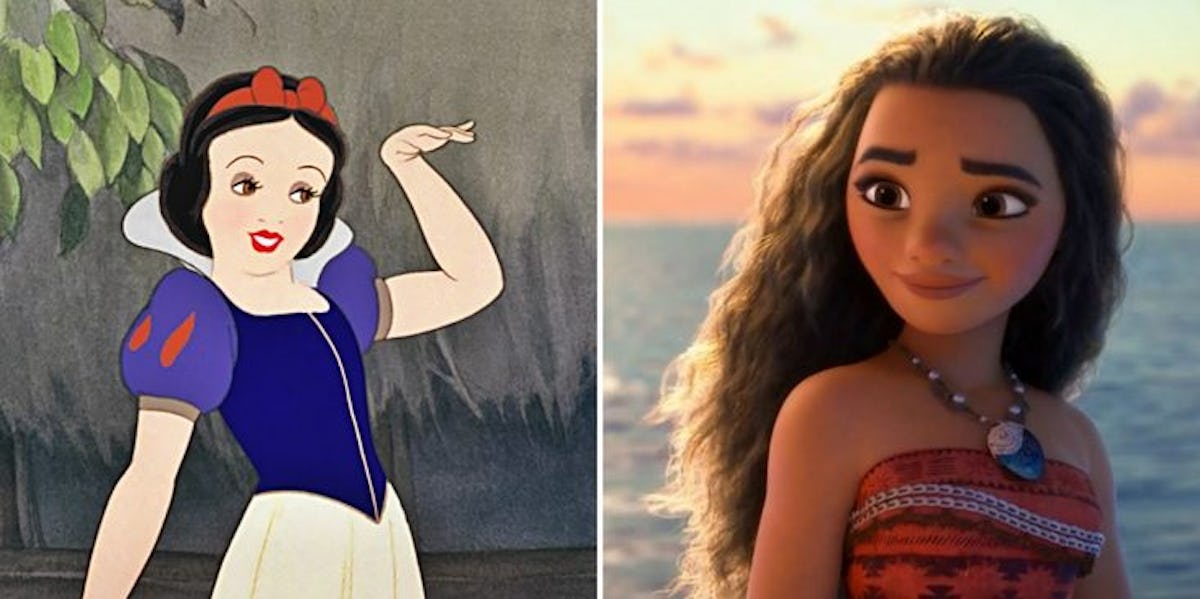 'Wreck-It Ralph' Sequel Will Unite Every Disney Princess, From Snow White To Moana
Disney
Here's some unexpectedly great news for Disney fans: We'll soon be seeing every Disney princess together on the big screen for the first time! And we can thank Wreck-It Ralph for the epic Disney get-together.
At this weekend's D23 Expo, the new trailer for the Wreck-It Ralph sequel Ralph Breaks the Internet revealed to a lucky group of fans the new film won't just bring back the lovable video game characters from the first movie, but also unite iconic characters from all over the Disney franchise, as reported by Entertainment Weekly.
And yes, that includes every single Disney princess, most of whom are even voiced by their original voice actresses! Kristen Bell and Idina Menzel reprise their Anna and Elsa roles from Frozen, Mandy Moore returns to voice Rapunzel from Tangled, and newcomer Auli'i Cravalho is already bringing back the latest princess Moana.
The original actresses for Pocahontas, Mulan, Tiana, Ariel, Jasmine, Merida, and Belle are also bringing their iconic princesses back to life for the new movie. The Wreck-It Ralph sequel will still feature Disney's earlier princesses like Snow White, Cinderella, and Sleeping Beauty, but use new voice actors.
So how does this big Disney meet-up happen? Well, apparently Ralph and Vanellope leave their video games and find themselves traversing the expansive Internet, ending up on Disney's website. The site is modeled after Disneyland, complete with all of the princesses as well as other Disney properties, such as Iron Man, Dumbo, and C-3PO and TIE Fighters from Star Wars.
But reportedly, it's the princesses that get the most play time in the new trailer, which features Vanellope chilling with the whole royal crew in sweats while they're off-duty.
The huge amount of Disney cameos is actually a pretty clear next step for Wreck-It Ralph after the franchise notably brought together iconic video game characters like Sonic, Bowser, Pac-Man, and many more in its first movie.
Ralph Breaks the Internet is slated to be released on November 21, 2018.