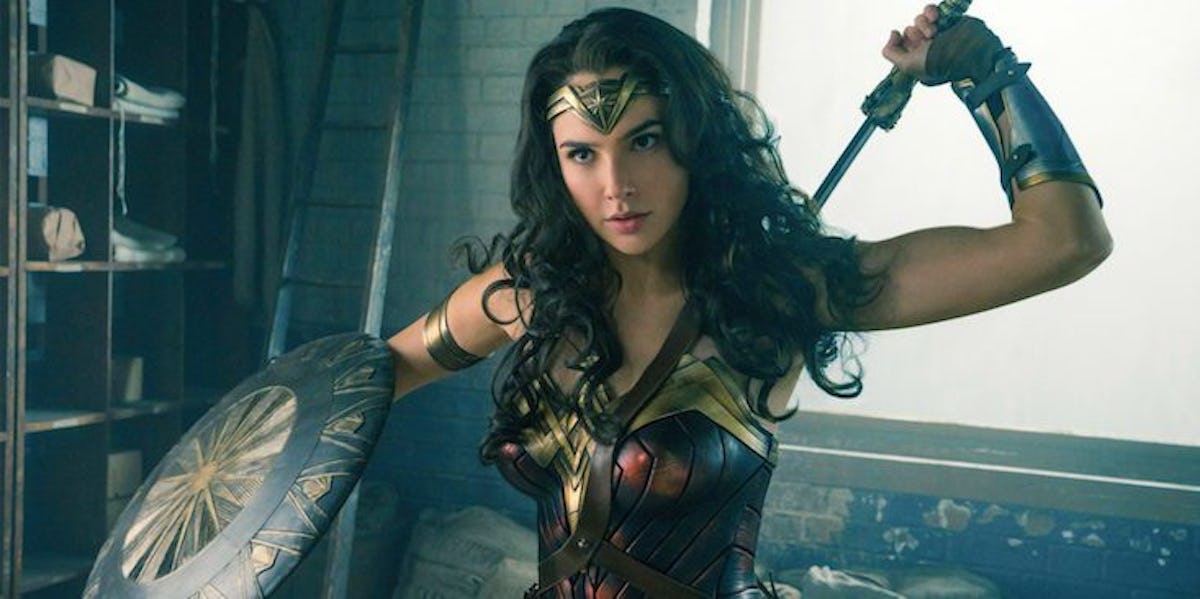 The 'Wonder Woman' Trailer Just Dropped And It Will Pump You Up
Atlas Entertainment
We're just one month away from "Wonder Woman" finally flying into theaters, and the new DC Comics flick is getting us even more pumped by dropping an intense, action-packed new trailer!
The trailer, which dropped during the MTV Movie & TV Awards on Sunday night, is the second teaser the new movie has released, and this one is really bringing the action.
I mean, just check out this shot of her KNEEING A SOLDIER OUT THE WINDOW!
Yeah, this gives us a pretty bad-ass new look at "Wonder Woman." Check out the new trailer below:
The new footage gives us a sweet look at young Diana as she tries to bargain with her guardian over which weapons she should be allowed to have.
And haven't we all had those talks with our moms? "C'mon, mom, what if I only use the mace on weekends?"
We also get a good look at Wonder Woman's most iconic weapon: her lasso of truth.
Diana picks it up in the trailer as she sets off to go save the world.
But that's not all we see of the lasso! We actually get to see it in action, coercing Chris Pine's character Steve Trevor to reveal the truth when Diana questions his intentions upon meeting him.
The big piece of new info from the trailer, though, is that we finally get our first look at the big villain of "Wonder Woman," Doctor Poison. The DC Comics character is a Nazi spy who is an expert in all things poisonous, as her name suggests.
Steve briefly describes her in the trailer and enlists Diana to help him catch the villain.
Other than that, the trailer is jam-packed with more shots of Wonder Woman just being straight-up awesome, like scaling the side of this building just by punching into the wall!
"Wonder Woman" hits theaters on June 7.