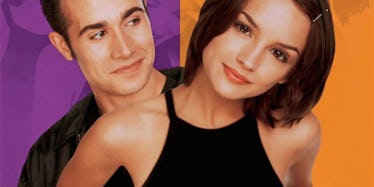 Stop Everything: There's A 'She's All That' Remake In The Works
Miramax Films
Breaking news, 90s kids: There's going to be a "She's All That" remake. In Hollywood, everything is ripe for a do-over, and it seems like 90s teen rom-coms are now on the table.
The new version of the 1999 film will be directed by Kenny Leon and produced by Spike Lee's wife, Tonya Lewis Lee. The Weinstein Company and Miramax are the driving forces behind the reboot.
The original film features Rachael Leigh Cook, Freddie Prinze Jr. and Paul Walker. There's no word yet on who will be starring in the new film or if Cook or Prinze Jr. will make cameos.
The jury seems to be out on social media if people are for or against this remake. What do you all think?
You know, just Hollywood running out of ideas one more time. But what's new? @RealFPJr http://t.co/goVLbU0h1N — Lanie (@lanniesmiles) April 8, 2015
I'm completely against a She's All That remake. No, no, no. — Adriana Renee (@AdriianaRenee) April 8, 2015
I just saw a "She's All That" remake is in the works... NO. JUST. NO. — Justin Coe (@JustinCoe07) April 8, 2015
a She's All That remake? I want to burn this place down. — Molly Lambert (@mollylambert) April 8, 2015
in the She's All That remake, the role of Freddie Prinze Jr will be played by a cutout of Freddie Prinze Jr. An exact acting skill replica — Bec (@Brocklesnitch) April 8, 2015
Only way I'll be happy with a She's All That remake is if Freddie Prince Jr is in every scene, even if he's just lurking in the background. — Sheree (@Shereesies) April 8, 2015
Citations: Remake of Freddie Prinze Jr. and Paul Walker Movie Shes All That (The Wrap)