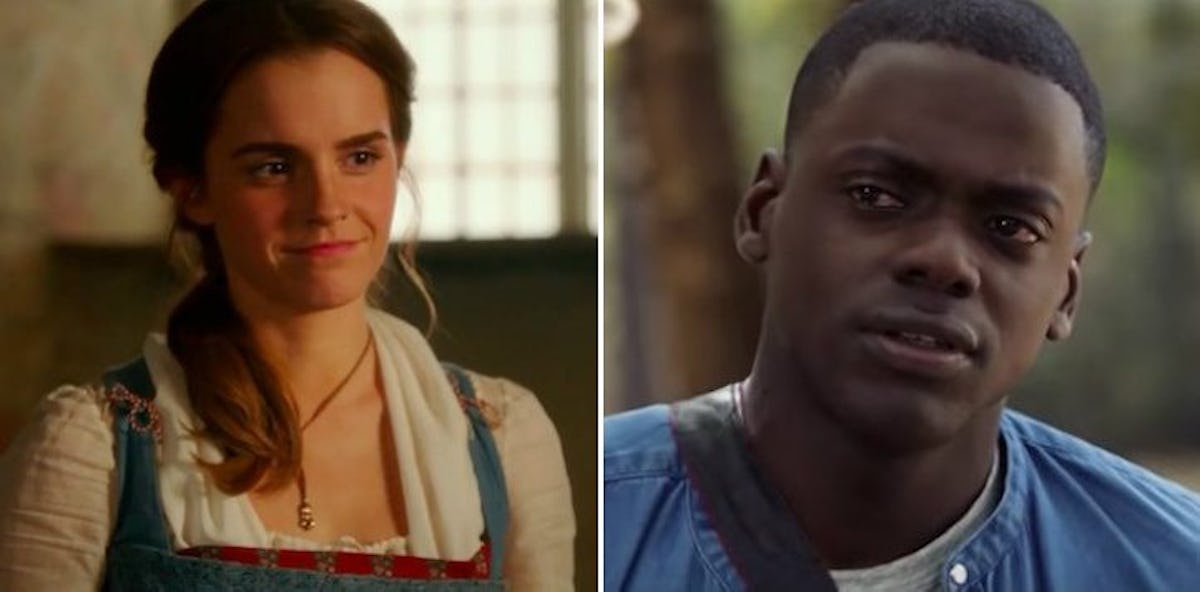 MTV Insider Explains Reason Behind Drastic And Timely Change To Movie Awards
Disney/Universal Pictures
TV and movie lovers, gather around. I've got some big news about MTV's hottest awards show and you're gonna want to hear it all.
Sunday, May 7, marks the official date for the MTV Movie & TV Awards, the ultimate celebration of young Hollywood's best performances.
This year's show will be bigger and better than any ever, so grab some popcorn and take a seat.
The 2017 MTV Movie & TV Awards will air live from Shrine Auditorium in Los Angeles, California. The hilarious Adam DeVine will be hosting the show, so it's pretty much a guarantee you'll be falling off your couch, laughing all night long.
MTV recently announced the major changes it made to this year's awards show, including its official change in name (last year it was MTV Movie Awards) as well as the addition of several new categories. (Biggest Tearjerker? Get ready to sob.)
However, the biggest change happens to be the fact that the nominees will compete in non-gendered categories. That's right, for the first time ever, the Best Actor and Best Actress categories will be switched to non-gendered Best Actor in a Movie and Best Actor in a Show.
That means Emma Watson ("Beauty and the Beast") will be going head to head with Hugh Jackman ("Logan"), for example.
Yeah, it's gonna be like never before.
Elite Daily had the chance to speak with Executive Producer Casey Patterson about what fans can expect from this year's show as well as the reason behind the drastic changes.
When asked about the decision to have non-gendered categories, Patterson told us,
You know, it's something we were talking about doing last year as well and knew it was coming... We didn't get there last year but it's just intuitive and to these audiences, 18- to 24- [year-olds], I think gender and the idea of male and female categories being broken out in a way that they haven't traditionally in the past... I don't think that's the way they see the world. I think the way they see performances is as performances... I don't think they look at actresses and say, 'I think that was a great performance for a girl,' I think they look at it and think, 'That's one of the performances of the year.'
Patterson explained MTV has always been very socially conscious and youth-focused, so it isn't too surprising the network is aiming to push social change.
She also touched on how this year's show will have TV shows and movies competing against each other instead of dividing them into separate categories:
Everything is just very intuitive and following the audience organically where they want to go... so I don't think it's making things as gendered specific -- which is a beautiful thing -- and I don't think they draw those distinct lines between content that gets released in a movie theater vs. content that gets released on Netflix. I think great content is great content and they view it all the same way... so you have to be a little brave, right? And be willing to take that leap.
Patterson added she believes MTV has always been "drivers of culture" vs "followers of culture," so she's happy the network is breaking down walls and barriers.
You can check out the full list of nominees here, and be sure to watch the MTV Movie & TV Awards on Sunday, May 7 at 8:00 pm ET.