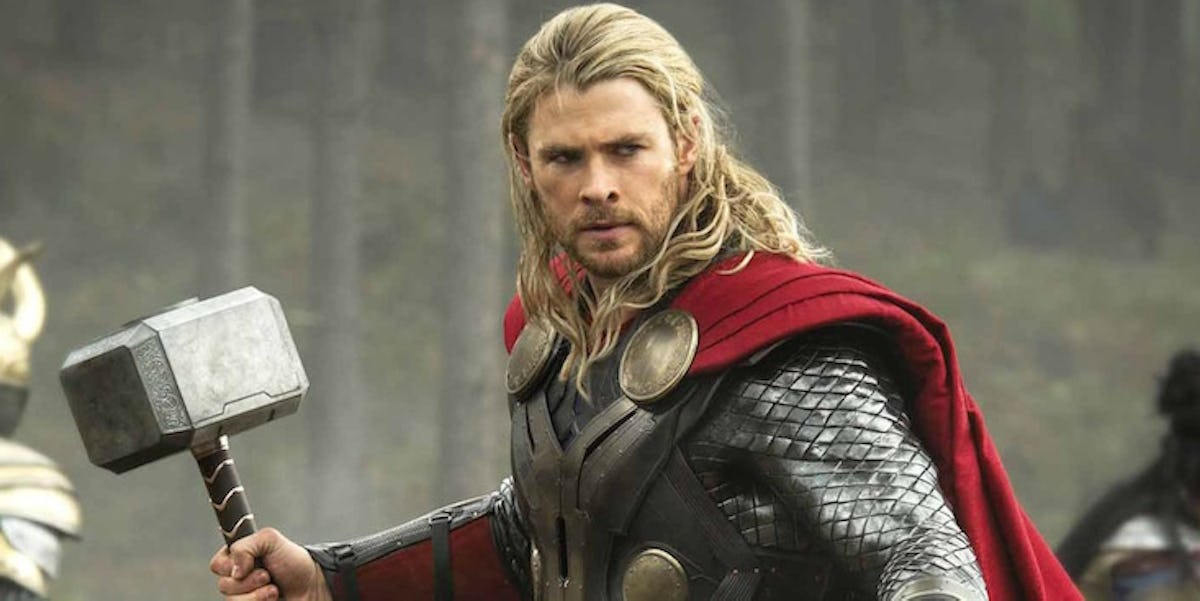 Marvel May Have Its First Openly Gay Character In 'Thor: Ragnarok' & Fans Are Thrilled
Marvel
If you're a Marvel diehard, then you already know that the newest addition to the MCU, Thor: Ragnarok, is headed to theaters this fall and, from what the trailer shows, it. looks. amazing. What you may not know, though, is that Thor: Ragnarok may feature MCU's first openly gay character. Yes... finally!
Though Marvel has represented the LGBT community in its comics and TV adaptations like Jessica Jones and Agents of S.H.I.E.L.D in the past, this is the first time any Marvel film will bring that representation to the big screen.
Of course, everything with Marvel movies is kept top secret until the films hit theaters, so there is no way to be 100 percent certain about this, and there's always the possibility that the film's writers and producers will deviate from the source material; from what Marvel fans have gathered, though, it's a strong possibility that that is not the case. Director Taika Waititi has confirmed that we'll be seeing a character from the Incredible Hulk comics named Korg (you know, just your run-of-the-mill, huge, powerful man built pretty much entirely out of rock) in the new Thor film.
Korg is a member of the alien alliance called the Warbound. Obviously — being built from rock — Korg is a character with a backstory and nuances, one of which is his openly gay relationship with another Warbound member named Hiroim.
Of the choice to include Korg in the film, Waititi told NewNowNext,
We wanted to change the idea of what a hulking guy made of rocks could be. He's huge and heavy, but with a light soul. We wanted to make him funny and a relatable entry point into this world. And Thor needs friends.
Aside from this exciting first for Marvel, there is plenty to look forward to in Thor: Ragnarok. Set in the aftermath of The Dark World and Avengers: Age of Ultron, fans can expect to see intense battle scenes between Thor and the Hulk as Thor tries to save his home planet of Asgard. Obviously Cate Blanchett is going to slay as Hela, and there are bound to be Marvel East eggs galore, so, like I said, lots to make sure you run to the theater for.