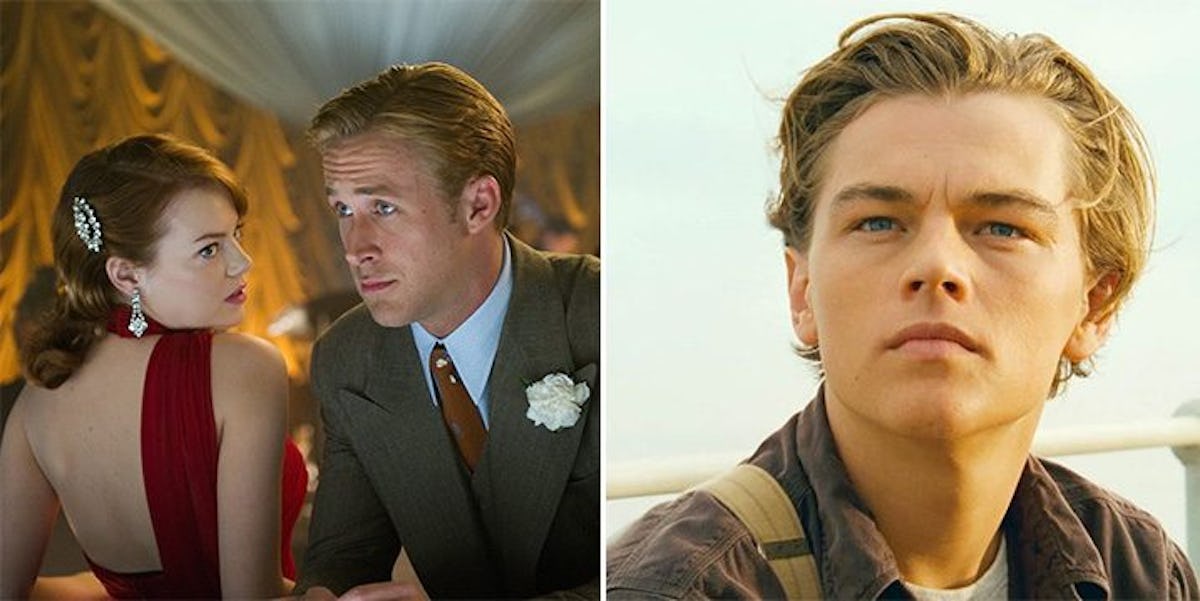 'La La Land' Tied 'Titanic' For Most Oscar Noms, So Watch Out Leonardo DiCaprio
Summit Entertainment/Paramount Pictures
If you haven't seen "La La Land" yet, you have exactly one month to do so before the 2017 Academy Awards.
This year's Oscars will be a big one because several incredible films are fighting for the gold, including the romantic musical starring Emma Stone and Ryan Gosling.
I saw "La La Land" in theaters with my best friend and the two of us sat there silent, crying tears of joy.
Everything from the soundtrack to the stunning performances by both Stone and Gosling made the film an exceptional one, along with its beautiful cinematography and gorgeous sets.
The Damien Chazelle-directed movie broke records at the Golden Globes, but now it's making headlines again for racking up 14 total Oscar nominations.
The film is up for Best Picture, Best Original Screenplay, Best Cinematography and more. What's even crazier is "La La Land" matches "Titanic" for the most nominations in Oscars history.
That's right, Leonardo DiCaprio. You've got some competition.
Emma Stone will be competing against Isabelle Huppert, Ruth Negga, Natalie Portman and Meryl Streep for best actress, while Ryan Gosling battles for best actor against Casey Affleck, Andrew Garfield, Viggo Mortensen and Denzel Washington.
Be sure to tune in to the Academy Awards on February 26, 2017 to see who takes home the gold. In the meantime, check out some of the nominations for the main categories below.
You can also see the full list of Oscars nominations here.
Best Picture:
"Arrival"
"Hacksaw Ridge"
"Hidden Figures"
"Lion"
"Moonlight"
"Fences"
"Hell or High Water"
"La La Land"
"Manchester by the Sea"
Best Actress:
Isabelle Huppert, "Elle"
Ruth Negga, "Loving"
Natalie Portman, "Jackie"
Emma Stone, "La La Land"
Meryl Streep, "Florence Foster Jenkins"
Best Actor:
Casey Affleck, "Manchester by the Sea"
Andrew Garfield, "Hacksaw Ridge"
Ryan Gosling, "La La Land"
Viggo Mortensen, "Captain Fantastic"
Denzel Washington, "Fences"
Best Supporting Actress:
Viola Davis, "Fences"
Naomie Harris, "Moonlight"
Nicole Kidman, "Lion"
Octavia Spencer, "Hidden Figures"
Michelle Williams, "Manchester by the Sea"
Best Supporting Actor:
Mahershala Ali, "Moonlight"
Jeff Bridges, "Hell or High Water"
Lucas Hedges, "Manchester by the Sea"
Dev Patel, "Lion"
Michael Shannon, "Nocturnal Animals"
Best Director:
Denis Villeneuve, "Arrival"
Mel Gibson, "Hacksaw Ridge"
Damien Chazelle, "La La Land"
Kenneth Lonergan, "Manchester by the Sea"
Barry Jenkins, "Moonlight"
Best Animated Feature Film:
"Kubo and the Two Strings"
"Moana"
"My Life as a Zucchini"
"The Red Turtle"
"Zootopia"