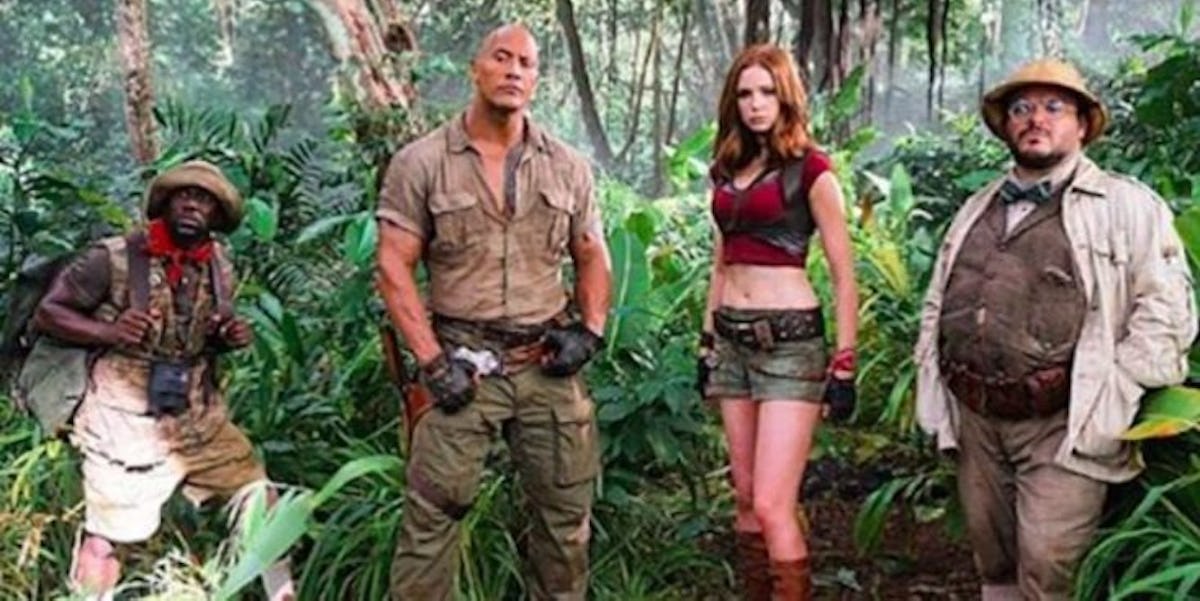 Kevin Hart Posted An Epic Cast Photo From The Set Of 'Jumanji' Remake
Sony
Guys, it's all happening.
With the help of Kevin Hart, we are finally able to visualize what the cast of the upcoming remake of "Jumanji" is going to look like, and it's pretty epic.
The 37-year-old actor recently posted a photo on Instagram of the cast in full costume -- including himself -- and it's giving us the chills.
THANKS, KEV.
In the caption, he wrote,
Day 1 of shooting 'Jumanji' is officially in the can. We had a amazing first day. The chemistry & energy of our cast & crew was beyond amazing!!!! This movie is going to be dope as hell.... Can't wait to get back to work tomorrow @therock @karengillanofficial & jack black!!! #Jumanji
The Instagram photo shows Kevin Hart, Dwayne "The Rock" Johnson, Karen Gillan and Jack Black all suited up for their wild "Jumanji" adventures -- and we can't wait to find out what they have in store for us.
According to E! News, Nick Jonas will also be hopping on board.
Can this get any better???
With a kickass cast like this, the movie is definitely going to be "dope as hell."
Even so, "Jumanji" will never be the same without Robin Williams, and the Rock has already announced the film will honor his character in name.
We have no fear the new crew will do the original film justice.
Alas, all of our childhood dreams are coming true.
Citations: Kevin Hart Shares First Look of Jumanji Cast in Character (E! News)