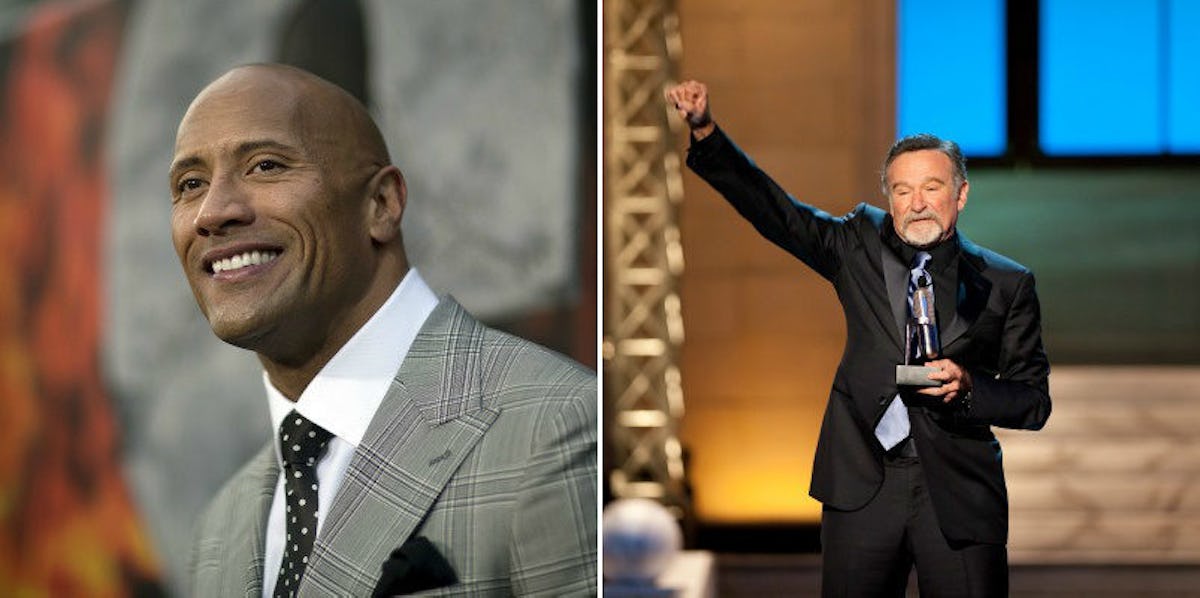 The Rock Honors Robin Williams In Best Way With Post About 'Jumanji' Remake
REUTERS
Last month, we learned our favorite entertainer, The Rock, is going to star in a remake of the Robin Williams classic "Jumanji."
Honestly, just saying the movie title and thinking about all the incredible memories Williams gave us is enough to give me the chills. In short, "Jumanji" was my jam, and while remakes of iconic movies often make me a little skittish, I'm more than confident The Rock is going to do this movie justice in his unique way.
Part of the reason I'm confident in The Rock's ability to do Robin Williams and the original film right is the Instagram post he just hit us with.
In his IG post, The Rock called this project a "re-imagining" of the original "Jumanji," which hopefully means this remake will blend the past with the present in a seamless, entertaining way.
Tough ask, but I'm sure The Rock's got this.
More important than his reassurances about the cast and project, though, are the words The Rock used to pay respect to the legendary Robin Williams. In his Instagram post, he wrote,
An important thing that I want to be honest and bring up is Robin Williams. The love and respect I have for this man is boundless. You have my word, we will honor his name and the character of 'Alan Parrish' will stand alone and be forever immortalized in the world of JUMANJI in an earnest and cool way. I have an idea of what to do and I think his family will be proud. I also think Robin is somewhere lookin' down and laughing, remembering the first time we met backstage and I (for the first time ever) was a star struck bumbling idiot that couldn't even get my words out. Idiot. He literally calmed me down w/ that smile and laugh. But that's for another fun story down the road.
I think that's a story we'd all like to hear.
Citations: The Rock posted a heartfelt tribute to Robin Williams ahead of 'Jumanji' remake (JOE.co)