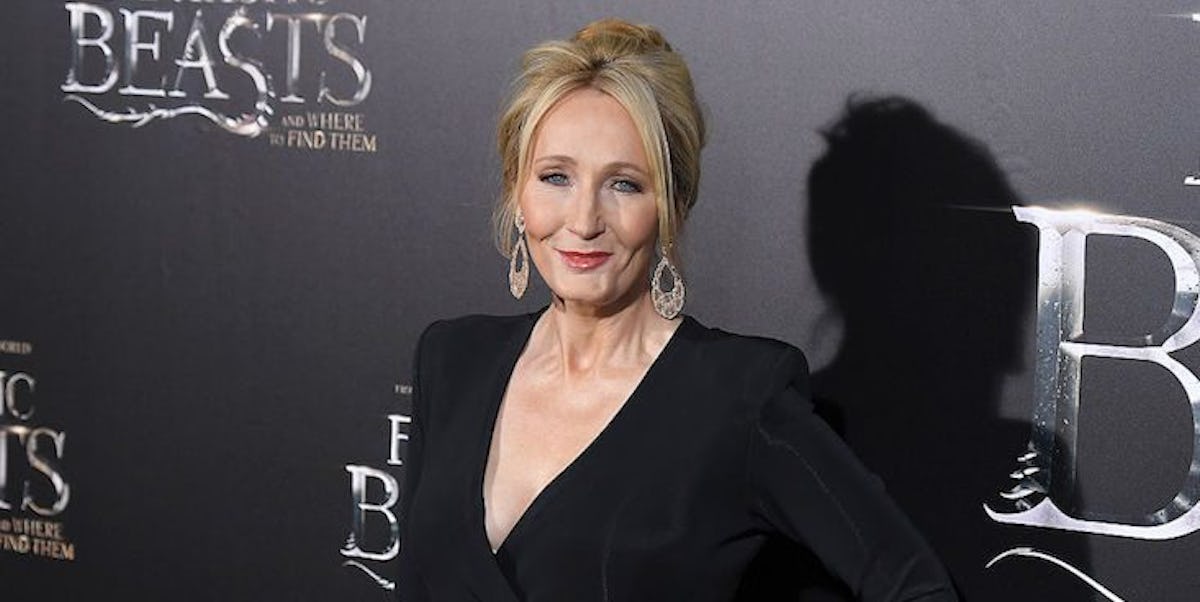 JK Rowling Predicted Today's Weather In "19 Years Later," Proves She's A Witch
ANGELA WEISS/AFP/Getty Images
Listen, never have I ever doubted that J.K. Rowling is magically inclined. She did write the Harry Potter series and become one of the most successful authors in the world, after all. But new evidence has come to light today that she may be an actual, literal witch. Here's what happened: Today — September 1, 2017 — is "19 Years Later" Day, AKA the day that the Harry Potter and the Deathly Hallows interview takes place. And somehow, some way, J.K. Rowling predicted the weather in "19 Years Later." (And if you're confused as to why "19 years later" means 2017, please refer to this Harry Potter timeline I made for you.)
I kid you not. Grab your copy of Deathly Hallows and flip to the very back. This is the opening two lines of the epilogue:
Autumn seemed to arrive suddenly that year. The morning of the first of September was crisp and golden as an apple, and as the little family bobbed across the rumbling road toward the great sooty station, the fumes of car exhausts and the breath of pedestrians sparkled like cobwebs in the cold air.
Suddenly autumn? Crisp and golden morning? IS THAT OR IS THAT NOT EXACTLY THE WEATHER WE'RE EXPERIENCING TODAY?! I swear to Merlin, I woke up this morning and thought, "Wow, it's suddenly fall now! The air is so crisp!" (I know there is no way to prove this, but please take my word for it as an honorable Squib.)
Well, that's what the weather on the first of September was like where I live, anyhow, in New York City. A quick look at the weather for London on September 1 shows partly cloudy, with a high of 70 degrees Fahrenheit (21 degrees Celsius) and a low of 50 (10 Celsius) — pretty much exactly the same weather as in New York.
So, YEAH, JK Rowling predicted the weather pretty much on the nose. Y'all, I am freaking out. She's got that Inner Eye that Professor Trelawney's alway's going on and on about! She's a Seer!
Is... Is Harry Potter real? No, of course not, that's silly. But... is it though?!