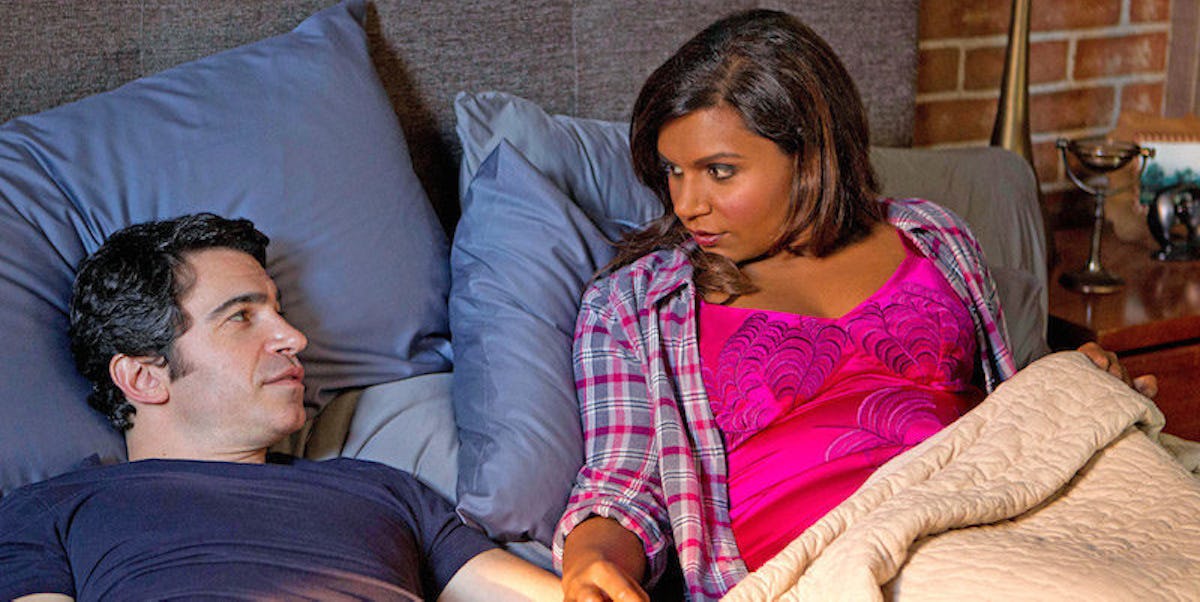 Fall Preview: 7 New Primetime Shows To Anxiously Await Next Season
NBCUniversal Television
It's that magical time of year again! No, it's not Christmas; it's so much better than that.
Summer is almost over, but fall is on the way. That means there will be new television shows for us to binge on.
So, I did you all the favor of breaking down seven new shows you and your friends will need to watch this fall. You're welcome.
1. "The Carmichael Show" on NBC
Created by: Jerrod Carmichael & Nicholas Stoller
Starring: Jerrod Carmichael, Amber Stevens West, Loretta Devine and David Alan Grier
Who is Jerrod Carmichael? Just one of the hottest young comedians in Hollywood.
He was in the hilarious Seth Rogen and Zac Efron film, "Neighbors" (and will be in the sequel), he had his own special directed by Spike Lee on HBO last year ("Jerrod Carmichael: Love at the Store"), and now, he has a sitcom coming to NBC.
"The Carmichael Show" is loosely based on the comedian's life, and it is composed of honest conversations that take place in 2015.
The trailer might be misleading; it's not all just jabs between family members. From gun control to the transgender community, this show will explore sensitive issues with grace and wit.
Also, Loretta Devine is simply divine (as always).
Incentive: The entire cast is hysterical. It's hard to pick one incentive to watch.
Premiere Date: August 26
2. "Truth Be Told" on NBC
Created by: DJ Nash
Starring: Mark-Paul Gosselaar, Tone Bell, Vanessa Lachey and Bresha Webb
Will Packer is the producer behind hit films like "Think Like A Man," "Think Like A Man Too," "Ride Along" and "Stomp The Yard," and now he's producing television shows. His first show is "Truth Be Told," which was earlier titled, "People Are Talking."
The show follows the lives of two couples as they discuss everything "from sex to race relations." Yes, it sounds a lot like the first show I mentioned, but I promise you it's not the same show.
Incentive: Zach Morris, I mean Mark-Paul Gosselaar, and Tone Bell
Premiere Date: October 16
3. "The Catch" on ABC
Created by: Jennifer Schuur
Starring: Mireille Enos and Peter Krause
Shonda Rhimes is bringing us yet another drama to obsess over, and if you're a Shonda fan, you have no choice but to watch.
"The Catch" revolves around Alice Vaughan, a fraud investigator who is poised to be the victim of a fraud by her fiancé. Between cases, she's determined to find him before it ruins her career.
Incentive: Shonda has a part in it, so you know it will be good.
Premiere Date: TBA
4. "Grandfathered" on FOX
Created by: Daniel Chun
Starring: John Stamos and Josh Peck
The series depicts the life of a newly-divorced bachelor and restaurant owner who just found out he has a son.
But, he also discovers he has a granddaughter, who is the product of a one-night stand.
Incentive: John Stamos and his sexy GILF ass. Oh, and his "granddaughter" is adorable. This might be cuter than "Fuller House."
Premiere Date: September 29
5. "Scream Queens" on FOX
Created by: Ryan Murphy, Brad Falchuk and Ian Brennan
Starring: Jamie Lee Curtis, Emma Roberts, Lea Michele, Keke Palmer, Nick Jonas and Ariana Grande
At a college campus, a series of murders take place, and they may be connected to a horrific incident that happened 20 years ago.
It looks like "Scream" meets "Legally Blonde," which is a very interesting combination.
Incentive: This is such a star-studded cast that curiosity will get the best of you, and it will force you to tune in.
Premiere Date: September 22
While the shows I just mentioned are worthy of our excitement, there are two other shows to welcome back...
6. "The Mindy Project" on Hulu
Created by: Mindy Kaling
Starring: Mindy Kaling and Chris Messina
We were all heartbroken earlier this year when FOX decided to give Mindy Kaling's brilliant show the boot. However, we rejoiced when Hulu swooped in and saved the day.
Now that "The Mindy Project" has found a new home, we can watch Mindy Lahiri's pregnancy and find out what happens with Danny Castellano.
Kaling has shared a lot of pictures from the "Mindy" set, and there will be many guest stars (such as Freida Pinto and Joseph Gordon-Levitt) and fun times ahead.
Incentive: It's Mindy! That's the end of my argument. Start binge-watching past seasons on Hulu now and catch up!
Premiere Date: September 15
7. "The Daily Show with Trevor Noah" on Comedy Central
We said goodbye to the American treasure that was Jon Stewart's "The Daily Show" a few weeks ago. While no one else will ever fill his shoes, someone else is about to sit in his chair.
That someone is South African comedian Trevor Noah. He's young, and he has a fresh and unique perspective on everything.
When Noah was announced as the new anchor, there were mixed responses. But, we have to keep in mind that Stewart recommended him. I'm biased because I've been a fan of Noah for years, and I'm so ecstatic the world will get to experience his wit and charm.
The new "Daily Show" promo debuted on Facebook last week, with Kanye West's "Power" playing in the background and Noah making his way toward the chair. I applauded like I was watching my own brother get a promotion.
Make the Africans proud, Noah!
Incentive: Trevor Noah is a joy to watch, and it will be very interesting to see how he switches things up for his new audience.
Premiere Date: September 28
So much good television, and so little time! If you've got the snacks, I'll provide my living room. Be ready to tweet about all the goodness we're about to watch.