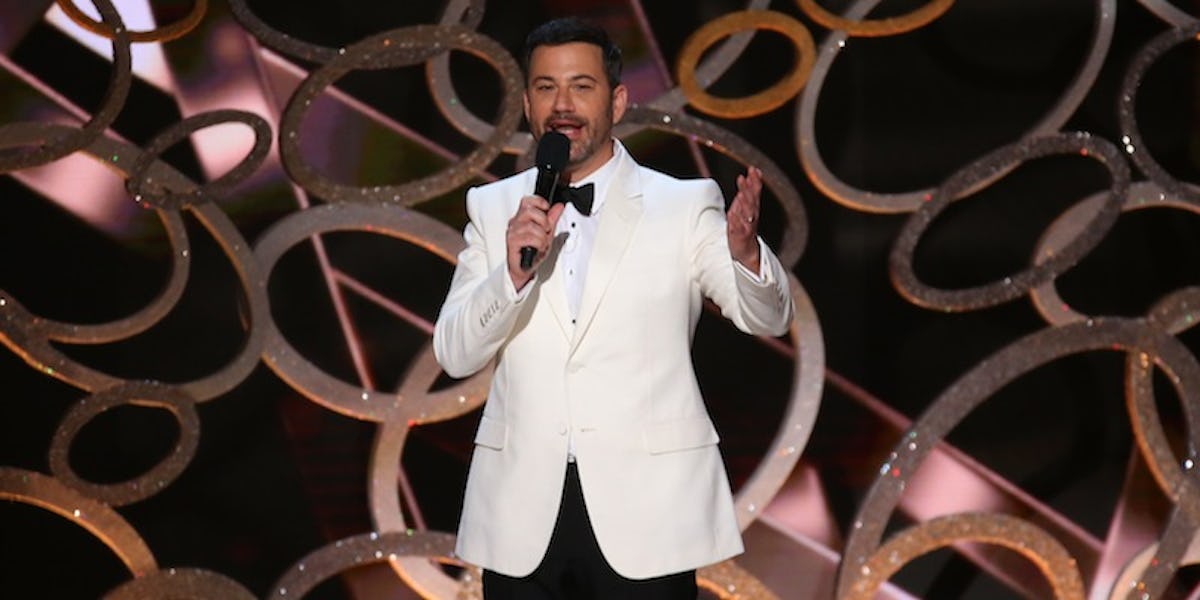 The Emmys Had The Lowest Viewership Ever With Only 11.3 Million Tuning In
REUTERS
Did you watch the Emmys this year?
You don't have to lie. It's OK if you didn't. Apparently millions of other people opted out of the big star-studded night.
According to Huffington Post, early TV rating data released the night after the Emmys revealed that ratings decreased from last year's record low viewership.
The report states that while last year's show reeled in 11.9 million viewers, even fewer viewers tuned in to the Emmys this year.
To help put that into perspective, the 2015 Oscars managed to gain 43.7 million viewers. Yeah, it's safe to say 11 million is a bit measly compared to awards shows of previous years!
So, exactly how many viewers tuned in to the 2016 Emmy Awards? A record-low of 11.3 million.
Hey, it's not entirely the Emmys' fault, guys. After all, Rob Kardashian was busy live-tweeting the second episode of "Rob & Chyna" and NBC was busy broadcasting "Sunday Night Football."
Maybe people just "watched" it on social media since everyone's tweeting about it anyway? Who knows.
What we DO know though is that last year's show was the least watched Emmys show in the event's 68-year history. And now, with the 2016 show pulling in just 11.3 million, a new record has been broken.
I'm not really sure what to say, Emmys. I personally thought you were decent this time around.
I mean, who doesn't like Jimmy Kimmel, "Game of Thrones" and post-event tweets from Amanda Abbington recounting the time she had her purse stolen while accepting her award?!
Citations: Emmy Ratings Hit All-Time Low (Huffington Post)