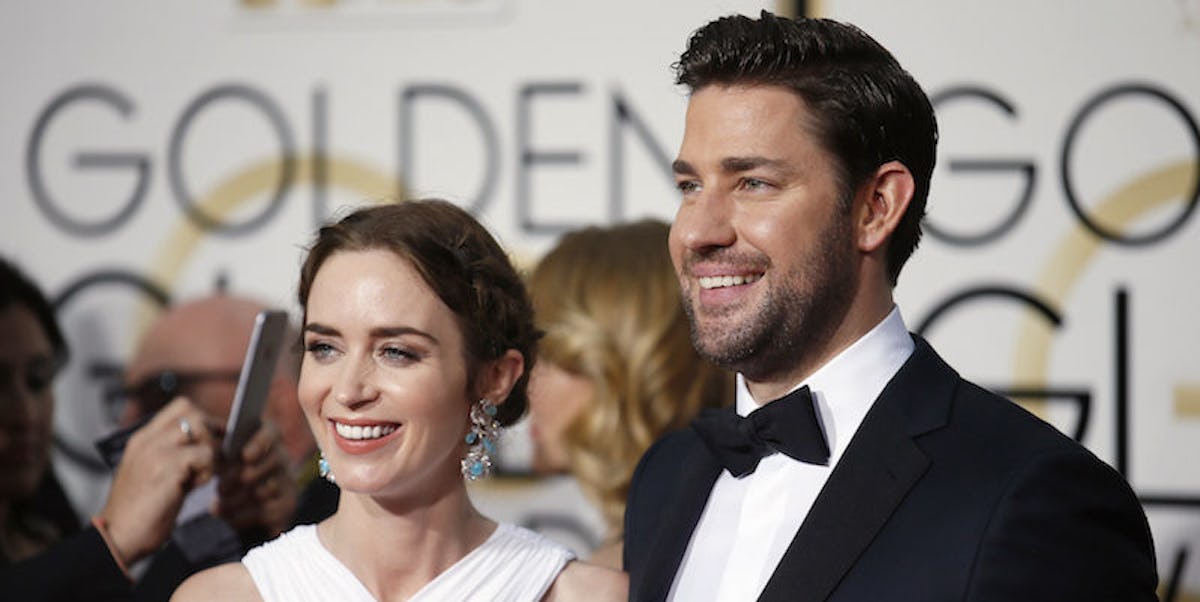 Emily Blunt Reveals Whether She'd Work With Husband John Krasinski
REUTERS/Danny Moloshok
Emily Blunt is a powerhouse, that's for sure.
The actress is currently juggling her career while raising a family, and she's doing one hell of a job.
Blunt recently finished production for her upcoming film "The Girl on the Train," and her latest film, "The Huntsman: Winter's War," hits theaters this April.
But, now she's taking some time to sit back, relax and prepare for baby number two.
The 33-year-old sat down with C magazine to talk about her action-packed life and how she makes it all look so easy.
It can be overwhelming to be a woman in Hollywood -- well, at least I imagine -- so it's nice Blunt gets to experience the craziness alongside her husband, John Krasinski, who's also an actor.
Blunt told the magazine,
It's like [having] an immediate, deeper understanding of what each other is going through... It's sort of been necessary to both of us to have a confidant who understands your perspective, your position.
As much as Blunt adores her husband, would she consider working with him? What would that be like?
The actress commented,
I think we would prefer it to be something where we're not married or boyfriend and girlfriend. Our chemistry is not up for public consumption. We'd like to do a play. That would be cool.
Well, that's not exactly a "no," right? Perhaps the two could do a comedy together and just play best friends or something.
Eh, it doesn't really matter who they play; if they're in a movie together, I'm obviously seeing it.
Citations: Let's Be Blunt (C magazine)