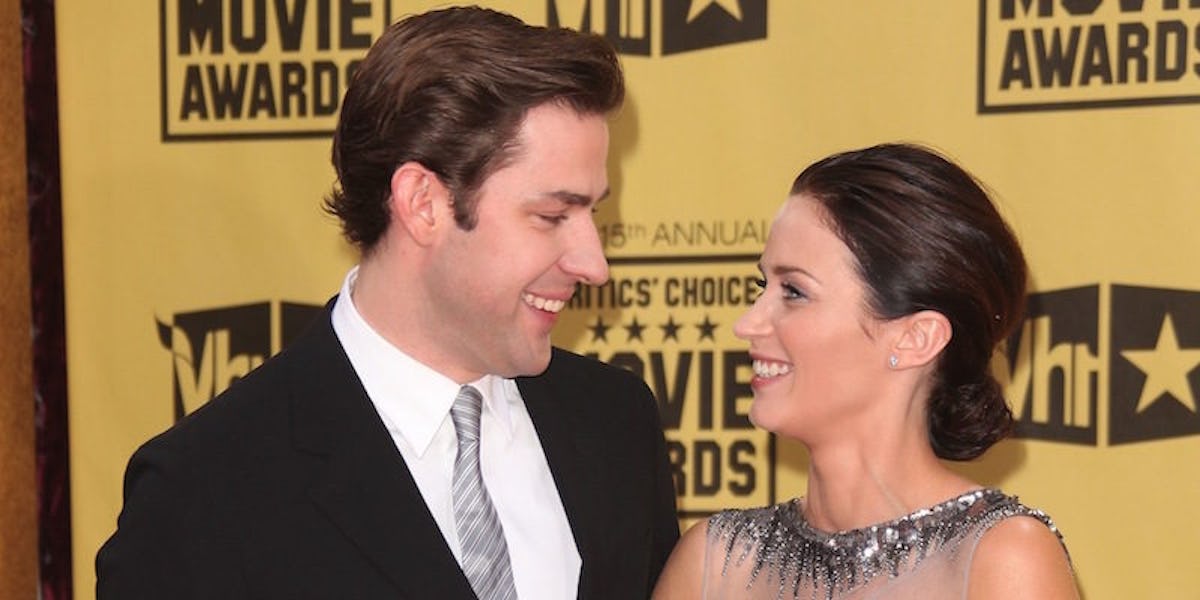 Emily Blunt Says John Krasinski Once Had A Massive Wedgie While On Stage
Shutterstock
John Krasinski may be getting great reviews for his performance in "Dry Powder," but that doesn't mean he's immune to the small embarrassments that absolutely level us as human beings.
The off-Broadway play, also starring Claire Danes, requires Krasinski to do a 25-minute scene in the arena-style theater, giving each member of the audience a view of the action from multiple angles.
On Monday night's episode of "Jimmy Kimmel Live!" Krasinski's wife, actress Emily Blunt, shared the horror she felt opening night of the show when the father of her children appeared onstage with a massive wedgie.
She told the host,
John came out for his first scene, and his suit jacket was tucked into his pants… like, really tucked… wedged… I heard myself say, 'Oh my God, no.' And I just knew that everyone was gonna see… everyone's gonna get the right angle at some point… I was panicking like, 'How am I gonna get his jacket out of his crack?!'
Luckily for the Krasinski-Blunt family, widespread shame was avoided when a savior appeared in the form of Hank Azaria.
Blunt continued,
Hank Azaria, who's in the play with him… God bless him. I could see he changed a certain move he did on stage and he just came behind him and just wrenched it out the back of his pants like a saint… I was like, 'I'm in love with you.'
The incident wasn't completely humiliation-free, unfortunately enough.
"The Huntsman: Winter's War" actress told Kimmel,
John said as he felt the jacket, like, brush against his bum and come out he looked up and saw Anna Wintour, like, in the crowd and he was like, 'NOOO!'
Oh, John, you'll never get that September cover now.