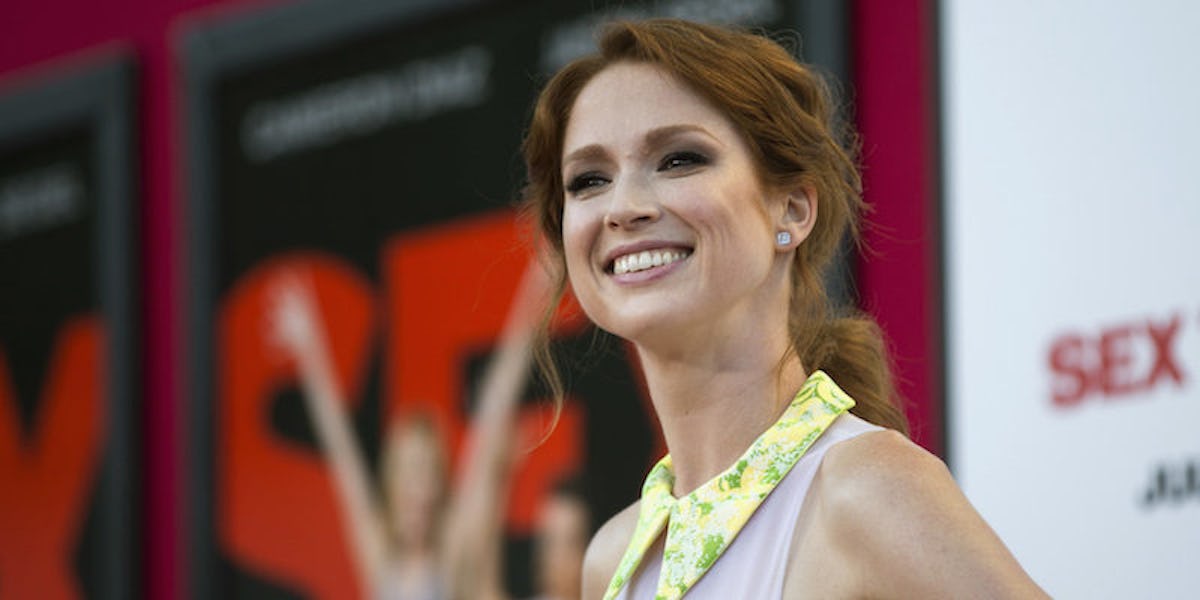 Ellie Kemper Just Revealed When She's Going To Give Birth To Her First Child
Mario Anzuoni/reuters
OH SCHMIDT! BABY KEMPER IS COMING THIS SUMMER!
There are few upcoming babies I'm more excited for currently than Ellie Kemper and her husband Michael Koman's kid. I mean, how is that thing not going to instantly be the most adorably quirky, energetic baby on the planet?
Ellie Kemper is already the dictionary definition of an adorably quirky human being, meaning the baby is the most genetically predisposed one can be to living up to that title.
The due-date announcement was made on "The Ellen DeGeneres Show," along with Kemper's beyond accurate observation all men kind of naturally look a little pregnant, belly wise -- a potentially too accurate and earth-shattering observation, actually.
How did nobody think of this before?
Citations: Men have baby bumps all of the time Ellie Kemper opens up about pregnancy on Ellen as she jokes about reactions to growing belly (Daily Mail)