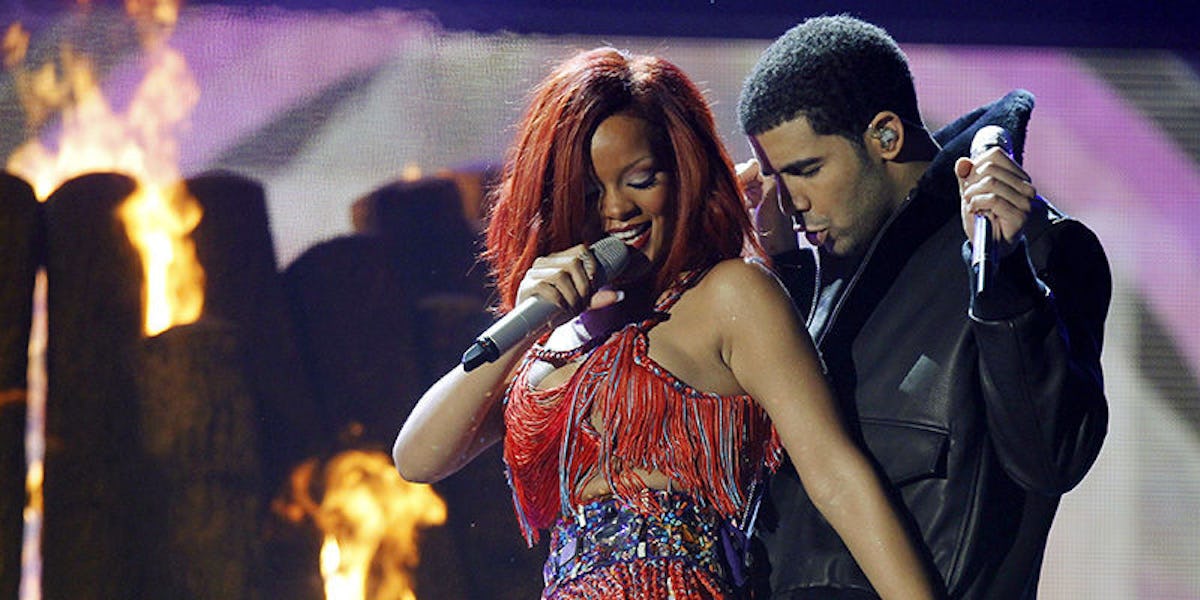 Drake And Rihanna Are Reportedly Secretly Dating, Just Like Everyone Thought
REUTERS/Lucy Nicholson
Ever since Rihanna's lap dances had Drake on the verge of fainting in the music video for "Work," everyone had a pretty damn good reason to think something was going on between the two artists.
Now, it appears all our suspicions might be true: Drake and Rihanna have had a secret relationship going on for months, a report from PEOPLE says.
A source told PEOPLE of Drake and Rihanna's relationship,
They have been keeping it a secret because this time around, they want to do it right and keep their relationship private.
It makes sense the two stars would want to keep their business secret, too. After all, one could only imagine how much of a nuisance the media and public attention could be when a couple are trying to keep their relationship on the down low.
So, it's no surprise Drihanna -- we're calling them that now -- are making an earnest effort to avoid comprising their secrecy, truly.
Anyway, here's a video of Rihanna grinding on Drake in front of thousands of screaming fans at a concert in Los Angeles this week.
Lmao my son got no moves RT @thecuntess: Y'all already KNOW Drake nutted midway through this pic.twitter.com/CG8c3QsdHQ — Noah Calhoun (@RandyBarter) May 7, 2016
Another source told PEOPLE the two recording artists were seen "dancing all night together" and being "affectionate" at The Nice Guy nightclub, which is where they reportedly headed after their performance on Wednesday.
In other words, the "secret" relationship is going really well.
Citations: Rihanna and Drake Have Been Secretly Dating 'For Months,' Says Source (PEOPLE)