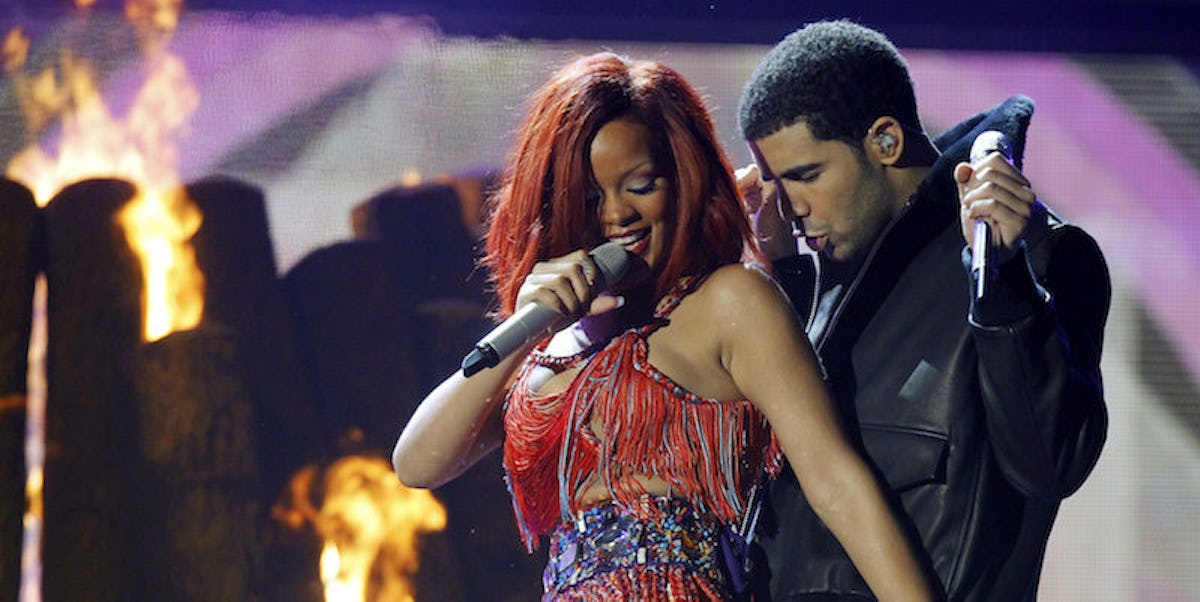 Rihanna Grinding On Drake In A Sheer Jumpsuit Is Almost Too Hot To Handle
REUTERS
OK, WOAHHHH.
If you're as single as I am, you should probably watch this video of Rihanna and Drake so you can live through their chemistry.
Things between the couple (SHUT UP, THEY'RE IN LOVE) have really been heating up ever since they released the music video for "Work." In it, the two do all this sexy stuff together like shake their booties and leg-grind and sh*t.
It's a pretty PG-13 rated video, if you ask me, so don't let the kids you babysit watch that.
Anyway, Rihanna performed a show on her ANTI World Tour in Los Angeles on Wednesday night, so of course Drake had to make an appearance (because he's in love with her, obviously).
While performing "Work," things got SUPER SEXY on stage. First off, Rihanna is wearing a see-through jumpsuit the entire time. OK, DAMN.
Second, she grabs Drake by the jacket and pulls him in close. OK, I'M SWEATING.
Third, Drake TAKES OFF THE JACKET while Rihanna backs up her booty into his crotch. OK, SOMEONE TURN ON THE AIR CONDITIONER.
It's probably the hottest thing I've seen in a long time... I also haven't felt the touch of a man in months, so I guess a lot of things excite me these days.
You can watch Rihanna's entire performance in the video above, but fast forward to the two-minute mark to see Drake come out.
Now BRB, gonna go cover my entire body with ice cubes to cool down from this.
Citations: Rihanna Drake Perform "Work" (E! News)