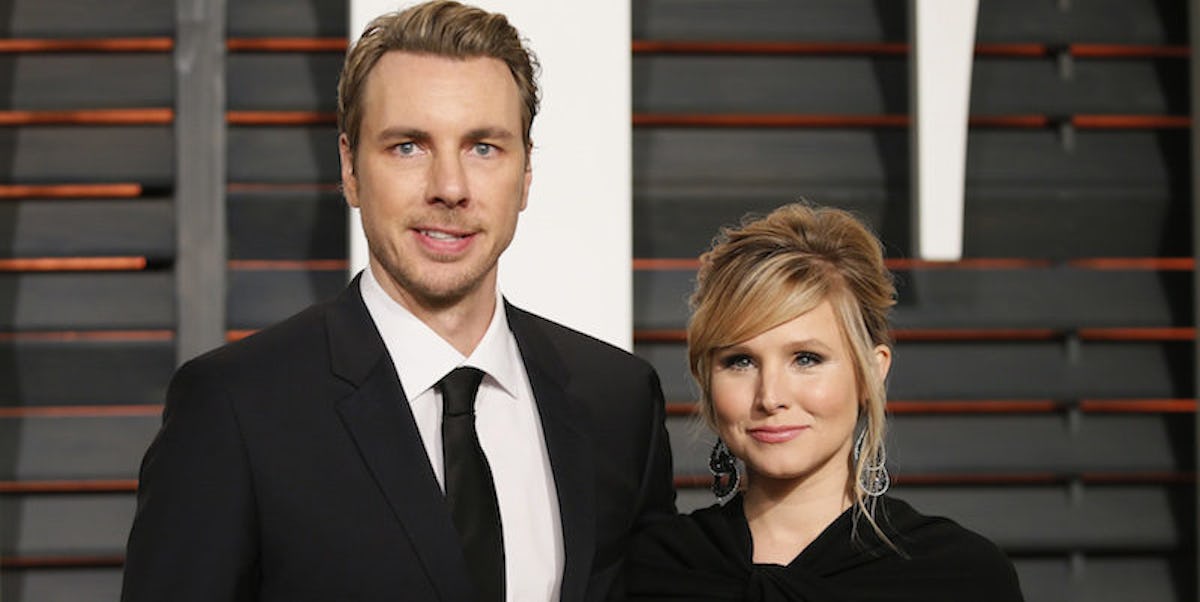 Dax Shepard Did The Funniest Thing When He Thought Kristen Bell Was Pregnant
REUTERS
Kristen Bell and Dax Shepard have created a pretty adorable family. They have two daughters, Lincoln and Delta, and seem to be very happy with their lives.
Dax was a recent guest on "Jimmy Kimmel Live!" and talked about his wife, kids and what he's currently up to.
The biggest news he had to share wasn't exactly what you'd expect.
Dax told Jimmy Kimmel a story about when Kristen Bell had a pregnancy scare last year. Apparently, the actress felt sick for 10 days and assumed she was pregnant.
Dax wasn't exactly thrilled to hear that since he wasn't planning on having more children. He joked,
I was like, 'We're gonna turn into 'Jon & Kate Plus 8' or something. We already have no life, this is gonna be not worth living.' I freaked out.
That week, Dax decided to have a vasectomy without telling his wife. According to the star, Kristen was not exactly happy that he went through with the procedure so quickly.
Dax said the process was pretty chill since he was knocked out for it. But then three weeks after the procedure, Dax had to take a sample of his semen in to get it checked.
I'm going to spoil the end of the story, but Dax ended up in LA traffic, ejaculating into a mason jar. YUP, IT'S THE TRUTH. That should be enough of a reason to watch the video above.
Way to go, Dax. Congrats on being sterile, big guy.
Citations: Dax Shepard Vasectomy (Refinery29)