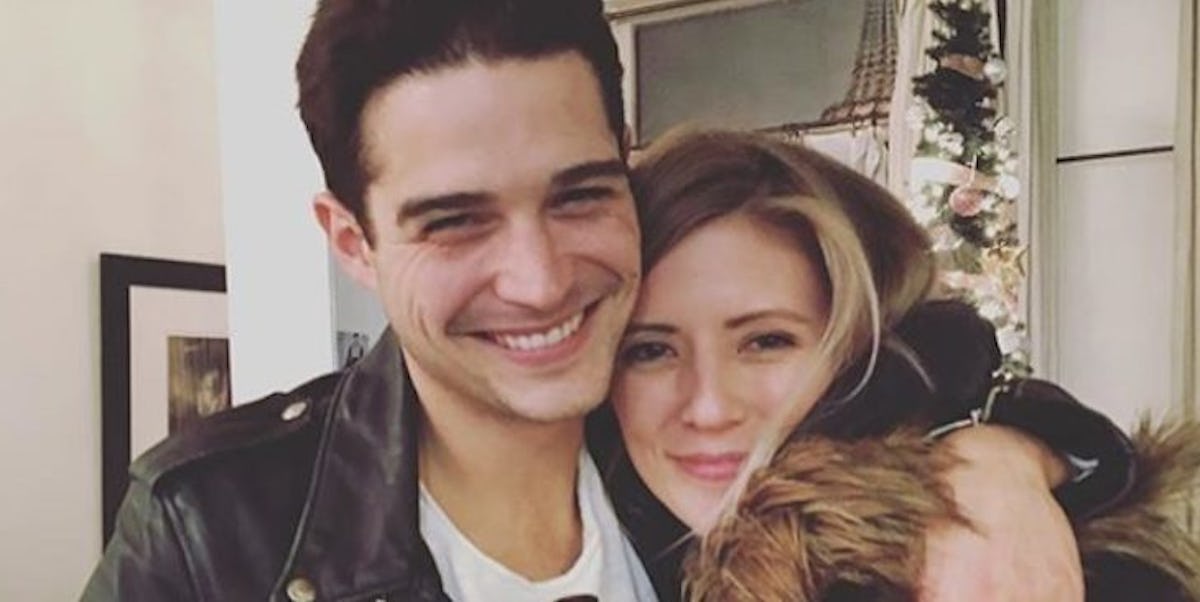 Here's Why We Didn't See Wells & Danielle M. In The Hot Seat At The 'BIP' Reunion
Instagram
Sure, the BIP reunion touched on a lot of the season's memorable couples. Amanda and Robby talked about their split. Dean got grilled on the D.Lo and Kristina love triangle. Lacey called out Daniel. Raven and Adam were adorable. Derek and Taylor got engaged. All of those events are well and good, except for the fact that fans were dying to get an update on Wells and Danielle's relationship status after Bachelor In Paradise. The friends-turned-one-time-kissing-partners were practically the surprise heroes of the season, offering up what appeared to be an authentic slice of spontaneous sweetness when bartender Wells surprise smooched Danielle M. just as she was leaving the show for Kenya. So, why didn't the pair get their turn in the hot seat or at least get a Chris Harrison question or two to address what went down? That's how these reunions work, don't they?
According to all-knowing Bachelor Nation sage Chris Harrison, Danielle and Wells did get their interview moment, but it just wasn't enough to land valuable TV time. Note to producers: Less talk about Scallop Fingers-gate, more Wells and Danielle. Unless their segment really didn't give viewers a lot to sink their teeth into... Chris Harrison tweeted this morning: "Producers cut the bit about Danielle and Wells update cause it was pretty confusing and unsatisfying."
Wait, what? Now we're even more confused. I'm assuming the audience would probably prefer something over nothing.
Ah, some clarification. This is a reality TV show with a hungry fan base, but we have to respect the fact that Wells and Danielle probably don't have the perfect fairytale answer the audience probably wants to hear. It's not like every potential couple from BIP will end up with a nationally televised proposal. Life is complicated.
"Maybe he's been under my nose the whole time," post-kiss limo Danielle remarked on the show as she prepared to leave Mexico. "We'll have some things to talk about when I get back." With the whirlwind of the show and their friendship at the core of it all, it may take real time for them to figure it all out. And if they did, it appears their current standing wasn't "satisfying" enough for screen time with all the other pairs to focus on. Maybe ABC decided they would allow the shippers to cling to hope in the afterglow of their fond Paradise memories for just... one... more... night... until Chris Harrison could set the record straight via social media the next morning.
Wells recently told E! News that Twitter should "relax" when it came to his relationship status. "Going forward, in terms of romantically, we don't know yet," he said of Danielle.
"It's also a weird thing when everyone else is trying to make you do something… that you're like, well, hold on, we haven't even … like, Twitter, shut up! Like, let me just… Let's go get coffee… Like, relax, you know?'" he went on.
Wells also spoke to Glamour about the scrutiny surrounding the whole frenzy:
It's a weird thing coming home and watching the show back and feeling so much pressure from everyone else to make something you're not sure is there to begin with. And I think the magnetism needs to happen naturally and not forced from outside forces.
"All the media attention has been, it's, like, everyone wants it so bad that we haven't had a second to really be like, 'Is this something we really want to do?'" Danielle explained on Bustle's Will You Accept This Podcast? "We have a very tight-knit friend group at home too and we just don't wanna make waves. If something is going to happen, it's gonna happen, it's gonna grow organically."
Maybe ABC will air the cut footage of Harrison's discussion with this pair at some point, or maybe it will be sealed in the vault for eternity. Perhaps Wells will reenact it someday through his superb amateur puppetry. Either way, we wish Danielle and Wells the absolute best no matter what.