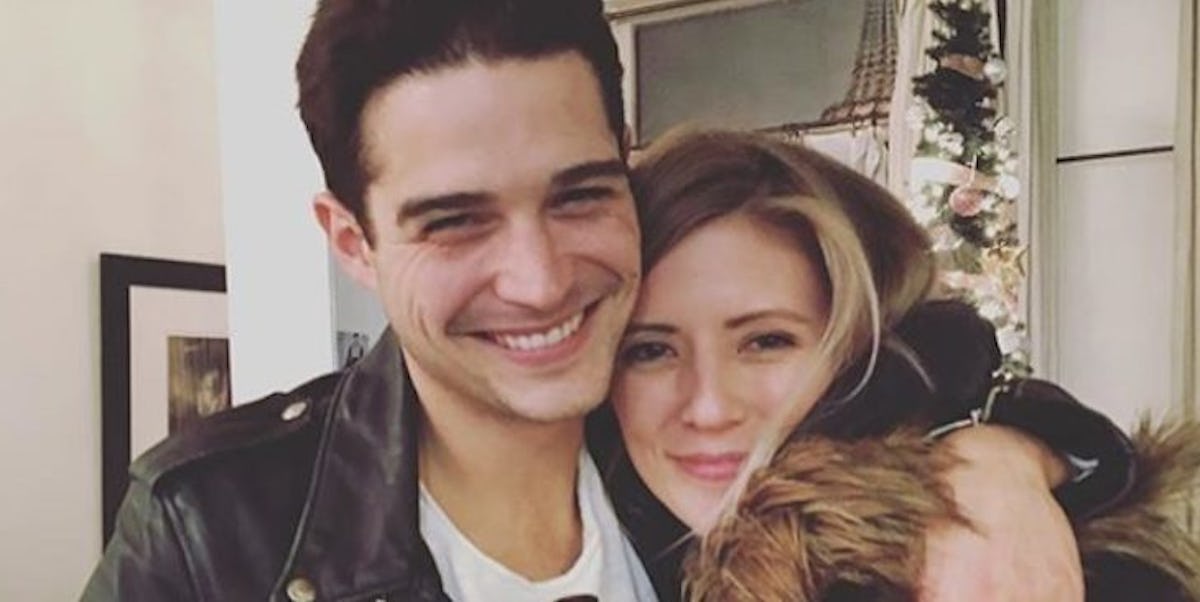 Wells From 'Bachelor In Paradise' Says "Relax" Over Those Rumors He's Dating Danielle
Instagram
Take a chill pill, Danielle and Wells shippers. The internet has been all atwitter with speculation regarding a romance between Bachelor in Paradise bartender extraordinaire Wells Adams and his pal and one-time makeout companion Danielle M., but everyone needs to just calm down. In an exclusive interview with E! News from the Bachelor in Paradise reunion special taping, Wells reacts to Danielle relationship rumors with that signature wit, honesty, and humor we've all come to know and love. The poor guy just wants Twitter to "relax."
The Danielle and Wells rumors start swirling like crazy after the lovely Danielle left Paradise abruptly to work with children in Africa. And Wells' parting gift for her came in the form of a big ol' smooch and words that melted Bachelor Nation's collective hearts: "If anyone deserved to find someone here, it's you." Hey, we're more than guilty of wanting #Danwell to get together (if that hashtag we concocted is any indication), though Wells has an update on the situation and it appears everyone should take a step back for the time being.
"We haven't had a moment to sit back and be like, 'Whoa, what happened? How do we feel about this?'" he says. "Going forward, in terms of romantically, we don't know yet."
Wells also discussed the scrutiny surrounding his love life, and how odd it is for fans to be so invested. He explained, "It's also a weird thing when everyone else is trying to make you do something... that you're like, well, hold on, we haven't even ... like, 'Twitter, shut up! Like, let me just... Let's go get coffee... Like, relax, you know?'"
Wells' relationship status with Danielle isn't the only thing people have been buzzing about. We can't blame people for really wanting the fan-fave to be next Bachelor, even though it looks like that won't be happening anytime soon. Show creator Mike Fleiss recently ruled out the possibility, so it's time we let that ship sail, fellow Wells-appreciators. But maybe there's a space for more bartending/puppet-narrating in the future?
And Wells, being the modest and hilarious dude he is, doesn't appear to buy a universe where he would take on a role like that. "Do you think I could do that? Honestly?" the Nashville DJ asked. "Does anything about me scream American heartthrob?"
Honestly, yeah. Especially if you're into amateur puppetry.
We're relatively sure we'll get more updates in next week's Bachelor In Paradise finale. In the meantime, we're rooting for you, Wells.