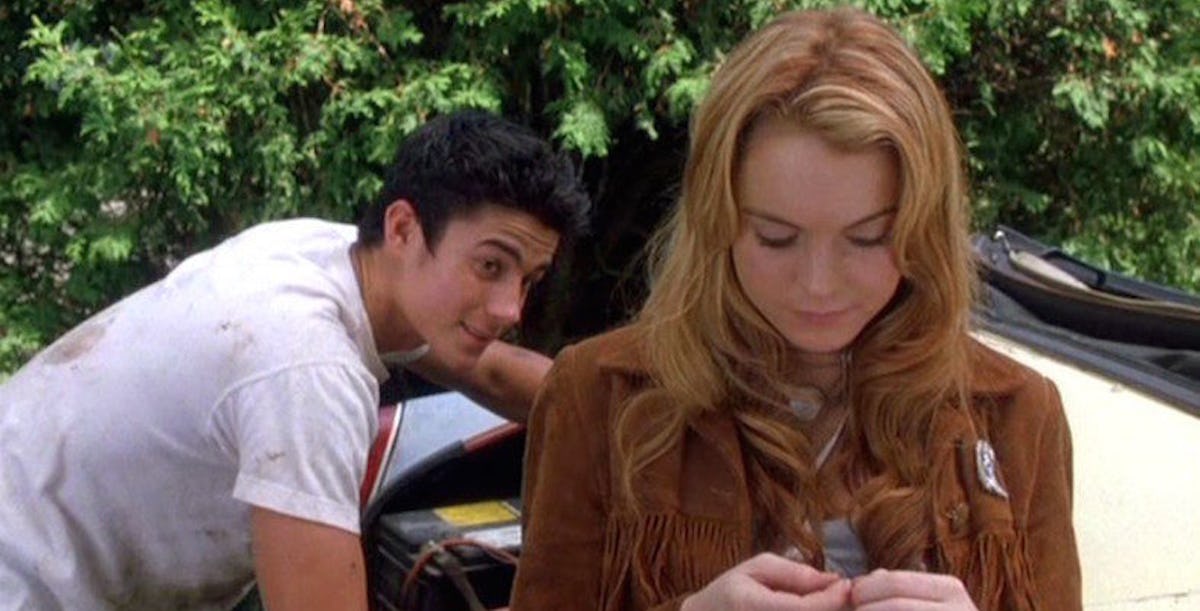 Sam From 'Confessions Of A Teenage Drama Queen' Is Totally Hot Now
Buena Vista Pictures
If you didn't watch "Confessions of a Teenage Drama Queen" as a kid, you definitely missed out.
It was one of those classic movies that was your sh*t when you were little, but you probably forgot about it until I just reminded you. It's that deeply embedded in your mind, I guess.
But don't worry, I'm here to make you feel old and nostalgic about the life you once lived. And, of course, to pay tribute to the GREATEST MOVIE OF ALL TIME.
This Disney film starred the one and only Lindsay Lohan as Lola, who was up against the high school queen, Carla, played by Megan Fox. To say there was serious drama between the two is an understatement. Their beef was off the charts.
It was everything my prepubescent self needed and more.
And then there was Sam. OH, THE GORGEOUS SAM. He was Lola's love interest and just the cutest little sweetheart.
Watch the trailer below to jog your memory. Once you see him, your tweenage heart will EXPLODE.
Aw, Sam. <3
So what does this hunk of burning love look like today?
Well, my friends. Back then, Sam was just a boy.
BUT NOW, SAM'S A MAN. (Um, he's the one on the left.)
The actor who played Sam, Eli Marienthal, is one hot tamale. Lemme run my fingers through that scruff. DAMN.
Yup, the man has really grown up over the years. Great job, Sam. Great work.
He just has so much love to give.
And he's quite the traveler.
IDK what he's doing here, but it's hot.
You're the best, Sammy boy. Never stop being you.