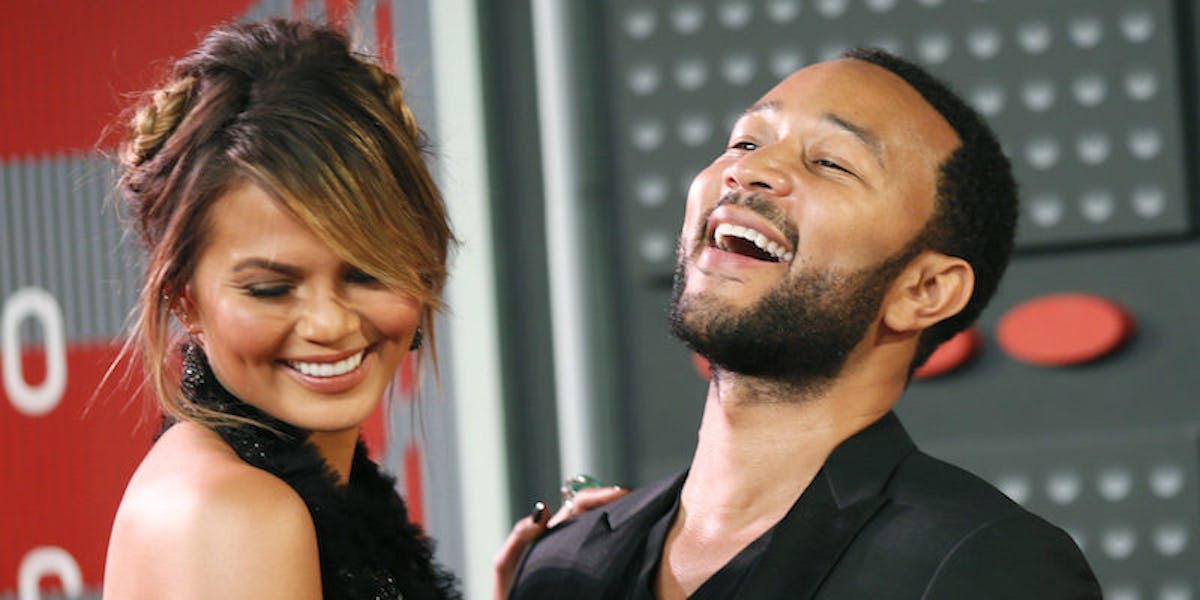 Chrissy Teigen Posted The Cutest Video Of Baby Luna Listening To John's Music
REUTERS
Holy ballsack, Chrissy Teigen's baby looks like an adorable mound of caramel.
The current best baby in the world is Luna Simone Stephens. This is an undeniable fact.
If baby elections were held today, Luna would carry out an Obama-over-McCain-style thrashing over whatever worse baby was attempting to become baby in chief. (This is, of course, after Luna dominated in the baby primaries, securing the regular baby delegate vote and the baby superdelegate vote.)
Today, baby President Luna made her first live-action video premiere on Instagram, and it's clear she's going to be a star.
She's already bubble-blowing at a fourth-grade level, listening to her dad's music. You're looking at a prodigy right there.
This video is what Teigen faithfuls have silently been waiting for. We've gotten small doses of Luna, thanks to proud dad John Legend, but VIDEO?!?! That's next level baby stuff right there.
It kind of makes all these other posts John has been putting up feel like movies made with '80s CGI -- good but certainly not great by any standard.
Ewwwww.
Never. This is ewwwwww.
Make this MADNESS stop.
Luna for president.