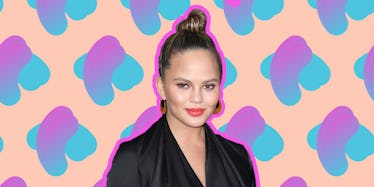 Chrissy Teigen Calls Out Tabloid For Starting Rumor About Her And Kate Upton
REX
YO, TABLOIDS! Quit spreading rumors about my girl, Chrissy Teigen.
The 30-year-old mom had a lot to say about a magazine trying to stir up drama between her and Kate Upton.
Chrissy posted a photo of the article on Twitter and added a hilarious caption clarifying the entire thing was BS.
The tabloid claims Chrissy's husband, John Legend, is at war with Kate's fiancé, Justin Verlander. According to the article, this feud is tearing Chrissy and Kate apart.
It sounds legit... until you realize the entire thing is a lie.
Chrissy Teigen explained both couples have never hung out with each other before.
We have never even all actually hung out together it is just so, so random and such a useless lie. Usually a story is at least 1% true — christine teigen (@chrissyteigen) July 20, 2016
People on Twitter immediately gave the model criticism for speaking up. WHAT A SURPRISE!
But Chrissy did her best to fight against the haters. GOT THAT, ADAM?
She spent the rest of the evening communicating with her followers.
Even though it started to physically hurt her.
Ugh, I love this woman.
So, in case you happen to be at the supermarket shopping for groceries and come across this lovely magazine, I'm here to tell you it's a bunch of bologna.
Don't believe everything you read, people.
Citations: Chrissy Teigen Kate Upton Rumor (Refinery 29)