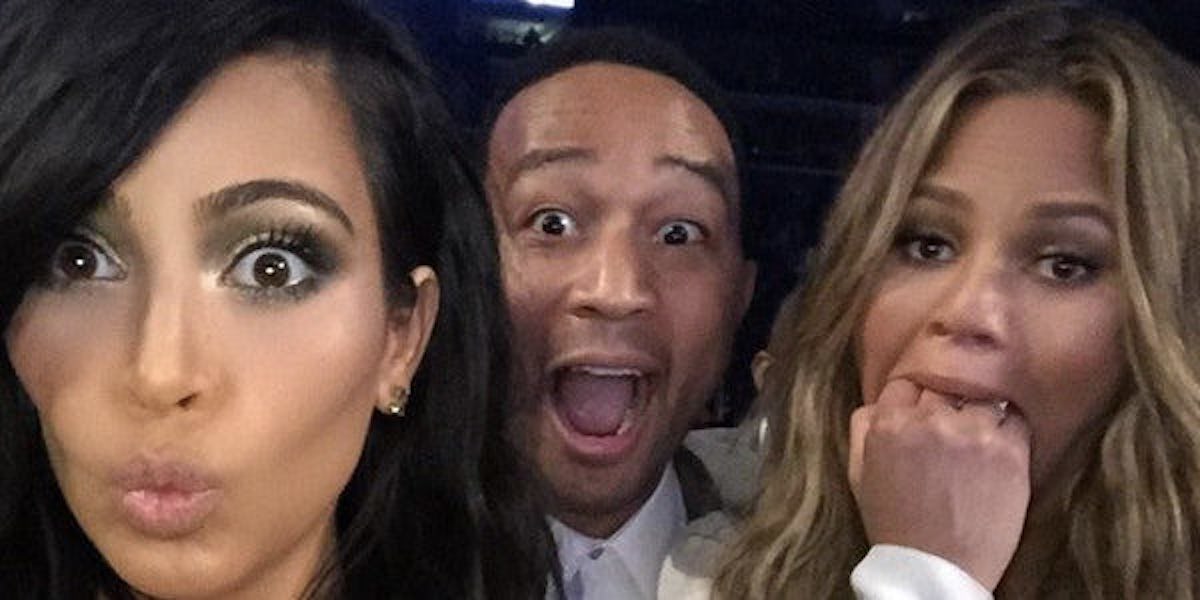 Chrissy Teigen And John Legend's Daughter Just Met 'Auntie' Kim Kardashian
Twitter/Kim Kardashian West
Chrissy Teigen and John Legend's daughter is not even 2 months old yet, but she's still achieved what some "Keeping Up with the Kardashians" fans have been wanting to do their whole lives.
On Sunday, baby Luna got to meet "Auntie" Kim Kardashian and Kanye West, as the couple met up with Teigen and Legend for lunch around Los Angeles.
Like any decent human being would, Chrissy decided to share a couple of pictures of their afternoon date with the world through her Snapchat.
Who says social media's good for nothing?
The image of Kim Kardashian holding Luna is as cute as you'd expect.
Soon, it would be Kanye's turn to hold Luna, and she got what most never can: a smile from Yeezy.
Safe to say, anyone who can take Kanye out of straight-face mode has to be something special.
Sunday, however, technically wasn't the first time Luna and Kim met. It's just the last time we saw these two together, Luna was inside her mother's womb and Kim was throwing Chrissy a baby shower to remember.
If anything, their lunch date this time around reminds us just how good of friends Kardashian and Teigen are.
Yup, just two super normal, yet famous friends who have an awkward time taking selfies, just like the rest of us.
Citations: Chrissy Teigen & John Legend's Daughter Meets Kimye, So Prepare For Your Heart To Instantly Melt — PHOTOS (Bustle)