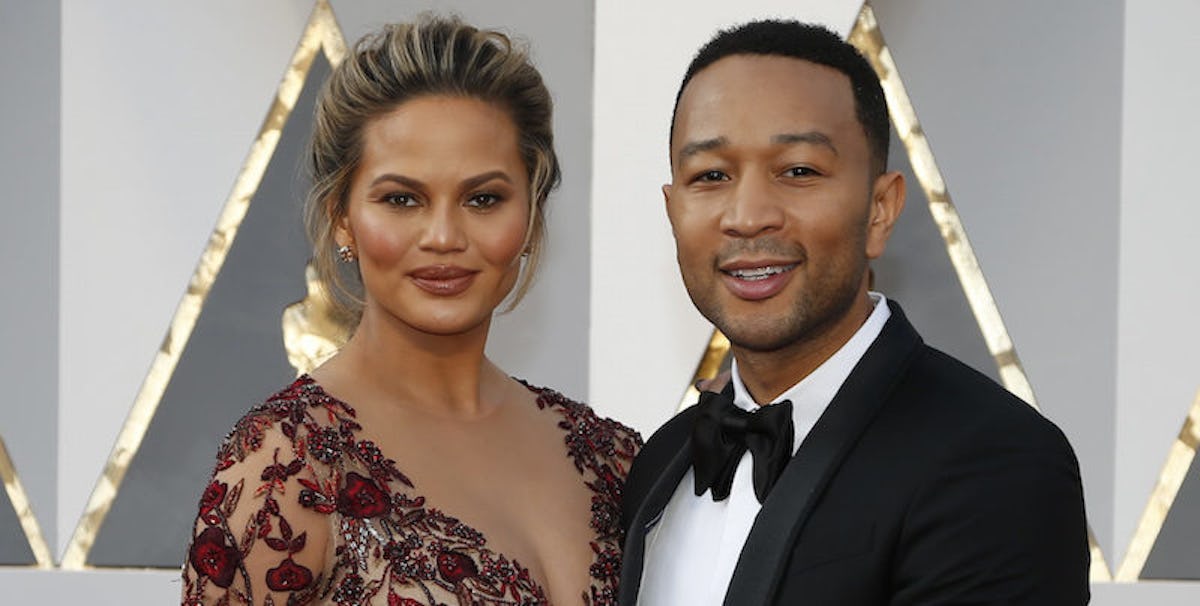 Kim Kardashian Threw Chrissy Teigen A Baby Shower With Catered McDonald's
Lucy Nicholson/Reuters
This Sunday may be Easter, but for Chrissy Teigen, this weekend will be remembered for something much more special: her very first baby shower.
Thrown by close pal Kim Kardashian at her Los Angeles castle (ahem, home), the outdoor party was held to celebrate Teigen's first child, whom she and husband John Legend conceived through in vitro fertilization. According to reports, the pair were able to choose the child's gender and opted to have a baby girl, due this spring.
Among the invitees at the lavish party were Teigen's close friends Erin Andrews and Jenna Dewan Tatum, along with the Kardashian sisters.
The latter, fulfilling their roles as social media stars, dutifully documented the entire event on Snapchat (they did, however, seem to focus more on themselves than the woman of the hour, but hey — what'd you expect?)
From what we observed in the snaps, Teigen's baby shower was quite the affair. There was a photo booth (which the Kardashians obviously took full advantage of, being who they are), poolside drinks and even catered McDonald's snacks (pregnant women get cravings, OK?)
See some highlights from the party below, courtesy Kim, Khloé and Kourtney.
Chrissy's baby shower was held on Saturday, March 26 at Kim Kardashian's Los Angeles home.
Kim and her sisters hosted the ladies-only party...
...And naturally, they pulled out all the stops.
There was a photo booth...
..silly games...
...and catered dessert and McDonald's treats.
There was even a specially-designed watermark for party photos.
The ladies looked like they had a great time.
Congrats, Chrissy!
Citations: Chrissy Teigen Celebrates Lavish Baby Shower at Kim Kardashian's House (Us Weekly)