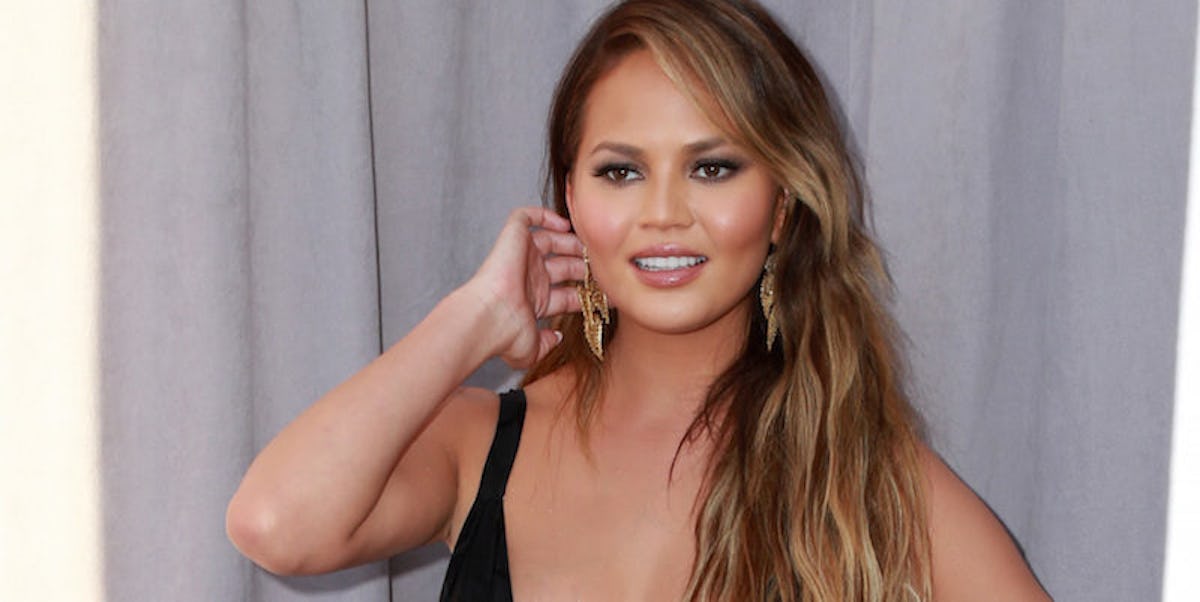 Chrissy Teigen Turned Luna Into An Adorable Puppy And It Will Make Your Day
Shutterstock
Chrissy Teigen didn't need the world's most squishy, adorable baby to reign supreme on social media, but she has one, and none of us are complaining.
Baby Luna enjoyed the Deluxe Noah's Arc Snapchat Filter Package early Monday when momma Teigs turned them both into spotted puppies and, as though that wasn't enough to squeal at, followed it up with a giraffe/antelope combo.
In the clip from the 30-year-old model/cookbook author/host's Snapchat story, she coos,
You're my puppy. Hello little puppy!
Everyone loves your average puppy, but most of us would trade the rest of them in for a puppy that looks eerily akin to snuggly celebrity offspring.
Ya girl Luna generally opts for a more low-key look.
Sure, yes, she gets festive for baseball games.
And, alright, she can't help but pose in a well-lit park.
But simple loungewear is really her sweet spot.
As for Chrissy, her sartorial choices brought her closer to pal Kim Kardashian West when the moms bonded over Spanx on a recent episode of Kim's app segment "Inner Circle."
Citations: 'You're my puppy': Chrissy Teigen snuggles up next to baby Luna (Daily Mail)