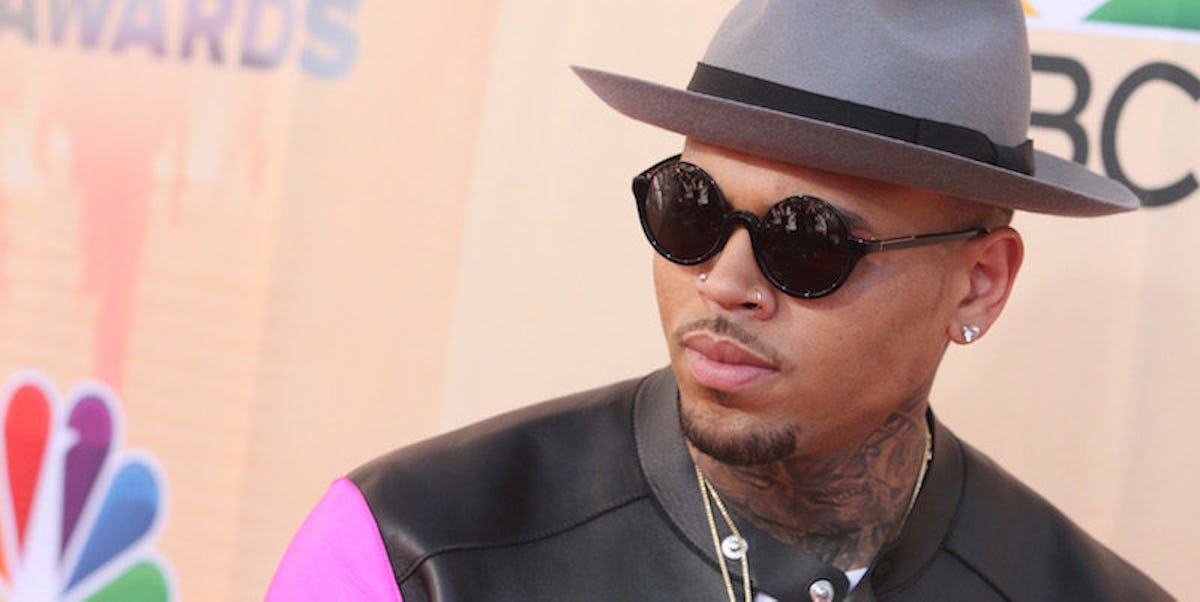 Chris Brown Responds To Reports Claiming He Hotboxed His Plane
Shutterstock])
I think someone needs to tell Chris Brown his reputation has bigger things to worry about than people thinking he smokes weed on planes.
Early Wednesday morning, the 27-year-old singer posted a video to his Instagram from the Cannes Film Festival addressing a TMZ report he and his entourage were kicked off a plane for "hotboxing."
For my mom and others unfamiliar with the term, that means smoking weed in an enclosed space, the goal being to fill the space up with smoke.
TMZ reports police were called at Miami International Airport Monday after the pilot smelled the odor of marijuana in the cabin. Apparently, Chris Brown's friends documented the whole thing on Snapchat video.
Then, even though no one asked for it in any way, Chris posted a video to his Instagram saying the whole thing never happened.
In the video, he said,
Why the hell we in Cannes if we got escorted off the plane? [...] I don't really think we need drugs on the plane. You should probably ask the pilot, because he was definitely asking us for an eight-ball, and we definitely don't sell drugs.
In the caption of the post, he wrote,
DONT WORRY , BE HAPPY. I CAN UNDERSTAND THAT ME AND MY FELLOW COLLEAGUES LOOK RATHER INTIMIDATING WITH THE 'GOLD CHAINS' 'WATCHES' 'TATTOOS. THIS PILOT WORKED ALL HIS LIFE ONLY TO HAVE TO TAKE direction or requests FROM A PERSON at least 20 yrs older than me. [sic]
OK, great. This has been another installment of Chris Brown offers his unwanted opinion on things.
Last month, it was his thoughts on Kehlani and Kyrie Irving, and I'm sure next month, it will be something equally as headache-inducing.
Almost immediately following the video, Chris posted another Instagram promoting his new song with T-Pain, so I guess he's over it already.
But seriously, Chris, I think you have a lot bigger things to worry about in terms of what people think of you, bud. No one cares TMZ saw you get kicked off an airplane, OK? Relax.
Citations: 'We don't need drugs!': Chris Brown furiously denies reports the star and his entourage were 'kicked-off his private jet for hotboxing the aircraft' at Miami airport (Daily Mail)