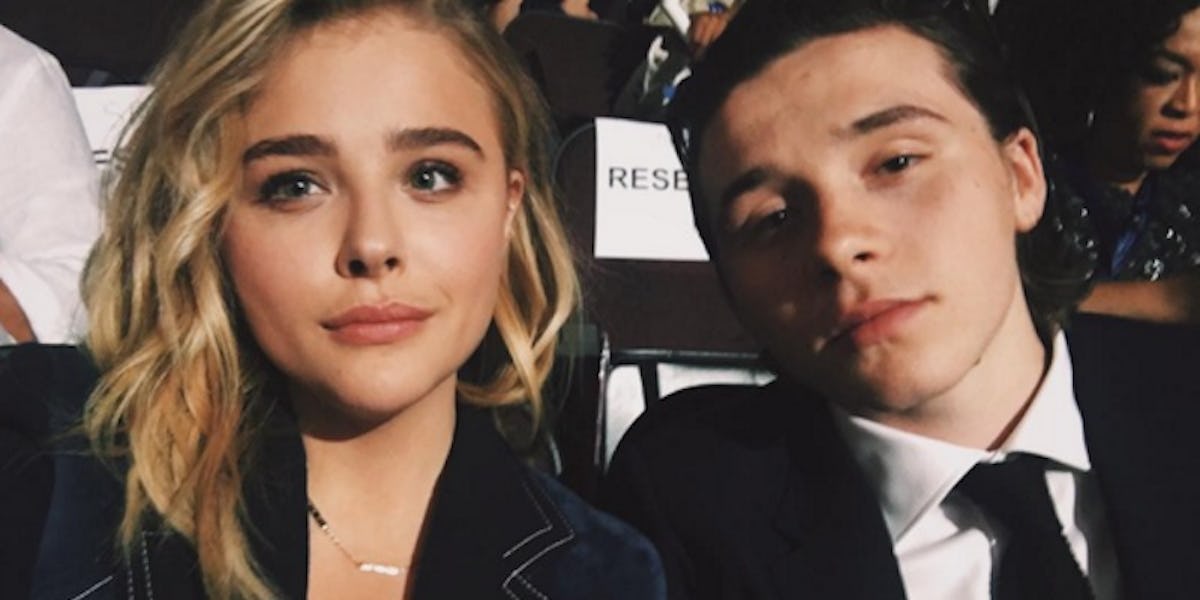 Brooklyn Beckham Did The Cutest Thing For Chloë Moretz Before Her DNC Speech
Instagram
Ahh, young love -- WE WANT IT BACK.
Brooklyn Beckham surprised Chloë Grace Moretz in the cutest way Thursday night.
He joined his girlfriend at the Democratic National Convention for a show of support ahead of her speech.
Chloë posted a photo of the couple on Instagram and wrote, "Look who surprised me!!! We are ready to watch Hillary Clinton make history."
The 19-year-old was one of the key celebrity speakers in Philadelphia. Obviously, she stomped her speech.
Here's part of it,
I'm a millennial -- a member of the largest generation of Americans born since the baby boom. But what's wild is that nearly four out of five young people actually stayed home in the 2014 congressional elections. So just imagine what can happen if we all made our voices heard this November at the ballot box. We can elect in a president who will fight to give every American a chance to graduate from college, debt free. We can elect a president who will fight for equal pay and equal work.
The actress used her speech to encourage the younger generation to vote this year. So do it, or risk disappointing Chloë.