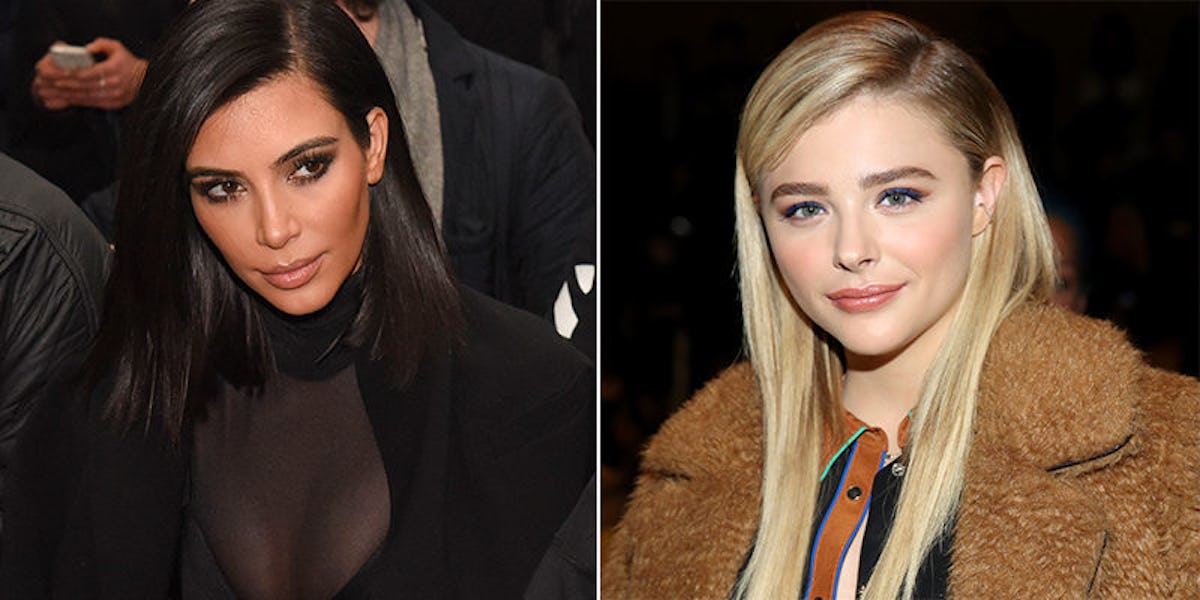 Chloë Grace Moretz Stands Behind Her Comments On Kim K's Nude Selfie
Getty Images
Last week, a lot of Twitter beef went down when Kim Kardashian West uploaded a naked selfie of herself to the media platform because she had "nothing to wear."
Chloë Grace Moretz was quick to respond to the photo with a series of tweets suggesting Kim is not a suitable role model for young women.
Kim fired back and called out Moretz on Twitter, which definitely escalated the tension. But now, Chloë is speaking out about her comments.
The actress sat down with ELLE to discuss sexuality, feminism and speaking up about the issues that matter to her.
When specifically asked what led her to respond to Kim's nude photo, Chloë responded,
All I'll say is that I think a lot of things can be misconstrued in a lot of ways. And I think if people open their minds more, and they try to look deeper into something than just something that is a very big, hot, fiery button to hide behind... I think if people looked into something bigger that I was trying to speak upon, they wouldn't be so easy to fire back silly, miscellaneous things.
It seems like Chloë defended her comments because she believes she was speaking out about the larger issue at hand.
Regardless, I'm still left with one burning question: Did Kim ever find something to wear?
Citations: Chloë Grace Moretz Defends Her Now-Infamous Reaction to That Kim K. Selfie (ELLE)