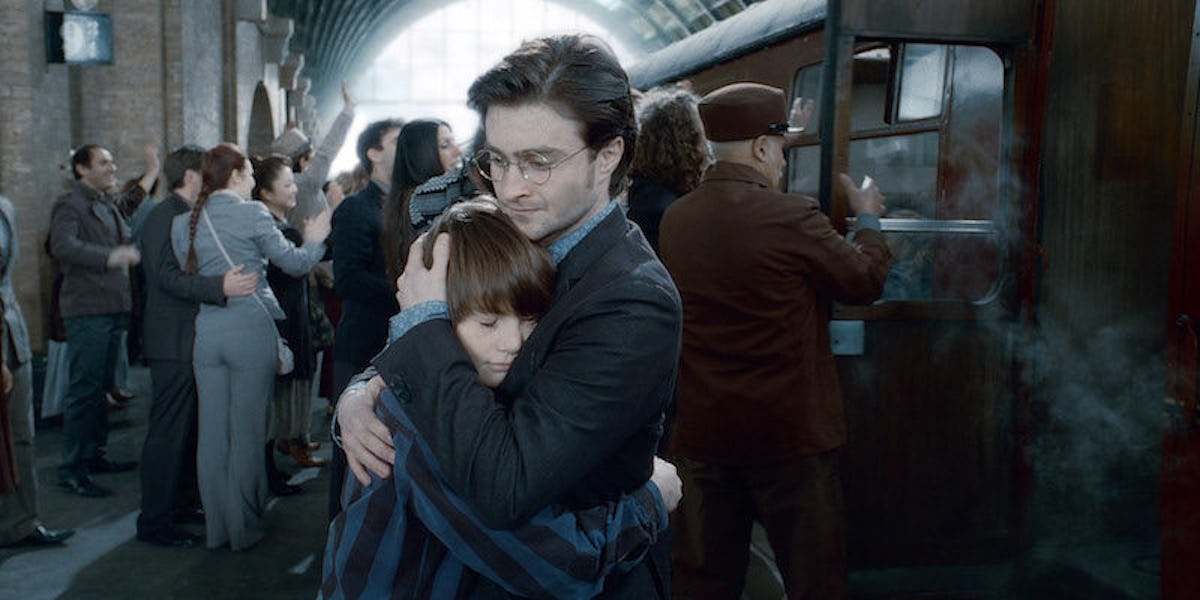 The First Photos From The New 'Harry Potter' Play Are Finally Here
Warner Bros. Pictures
OK, no one freak out, but a new "Harry Potter" story is only a week away.
JK, OBVIOUSLY YOU SHOULD FREAK OUT. THIS IS A HUGE DEAL!
"Harry Potter and the Cursed Child," the stage play JK Rowling wrote, begins preview performances at the Palace Theatre, London on June 7.
If you've been totally in the dark on this whole "Harry Potter"-play thing, let me recap real quick for you: It takes place 19 years later and is centered around Harry, now an employee at the Ministry of Magic, and his son Albus, who is starting his first year at Hogwarts.
In anticipation of the preview opening next week, the official "Harry Potter Play" Twitter released photos of the new Harry, Ginny and Albus Potter characters in costume, and they are all so beautiful.
Here's Harry, Albus and Ginny -- just a happy, normal family, who definitely isn't about to have anything tragic happen to them.
Actor Jamie Parker plays a now 36-year-old Harry. The scar and the glasses are perfect.
Poppy Miller as Ginny Weasley (Ginny Potter, now) looks so much better than epilogue-makeup Bonnie Wright.
And finally, Sam Clemmett looks adorable as young Albus Severus Potter -- so full of hope, despite his impending cursedness.
Here is my professional reaction to these photos: AHHHHHHHHHHH!!!!!! NEW "HARRY POTTER," NEW "HARRY POTTER," NEW "HARRY POTTER"!
(OK, but I do have one complaint: Why are they all in Muggle clothing, and where are their wands?!)
Tickets for the show are obviously kind of hard to get, but every Friday the theater releases a new batch of tickets, so don't give up hope yet. See more ticket details here.
And don't forget the script is being bound and will be available for purchase on July 31!
Magic is real.
Citations: Here's your first glimpse of the 'Harry Potter and the Cursed Child' characters (Mashable)