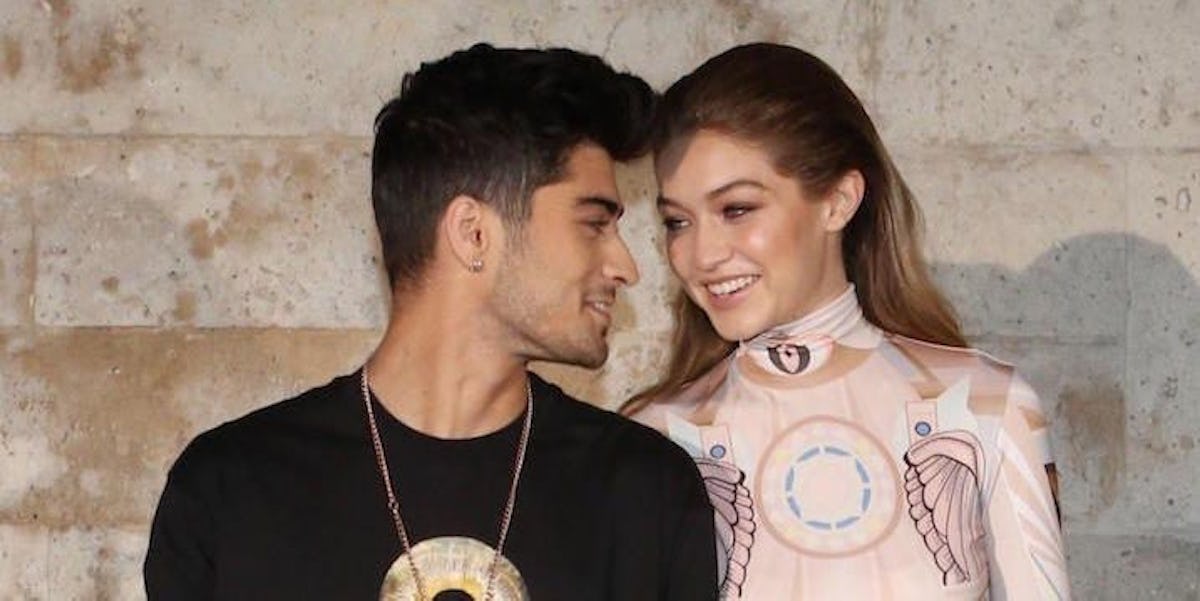 Zayn Malik Tells Gigi Hadid He Wants Her In Flirty New Video For Versace
REX/Shutterstock
Just in case anyone had any doubt about Zayn Malik and Gigi Hadid being the cutest couple in the world, they're proving their adorableness yet again in a series of flirty new videos.
As a part of the couple's new Versace campaign — which Zayn stars in and Gigi photographed — Hadid interviewed her boyfriend, and let's just say they didn't exactly keep things professional.
In the first video, Gigi asks Zayn who he wants next to him when he's alone, and without skipping a beat, he responds, "You," then dreamily grins at his girlfriend.
Too cute, right?1 Of course, the couple goes on to admit they also want their dogs, their families and everyone else they love around them too.
And the adorableness continues! In another clip, Gigi and Zayn joke around a bit about being on a pretend talk show, before Gigi tells him, "You are the most handsome person on my show." Awwww.
Despite all the sexiness in the room, the couple did manage to be serious for one of the interview questions.
Zayn talked about how he spends his personal time, which he says varies from cooking and playing video games if he's in a good mood to exercising if he's feeling down.
Gigi and Zayn's relationship didn't just burn up the cameras in these flirty interview videos — it also clearly upped the steaminess in their seductive Versace photo shoot. I guess taking sexy photos is a lot easier when the photographer is your girlfriend.
The photos for the new campaign show Zayn smoldering in a leather jacket, and there's one in which he's laying back on a bed as Gigi stands over him to snap his pic.
After a year and a half of dating, it's clear that Zayn and Gigi's relationship is still hot and heavy.
But I mean, how couldn't it be? Just look at them!