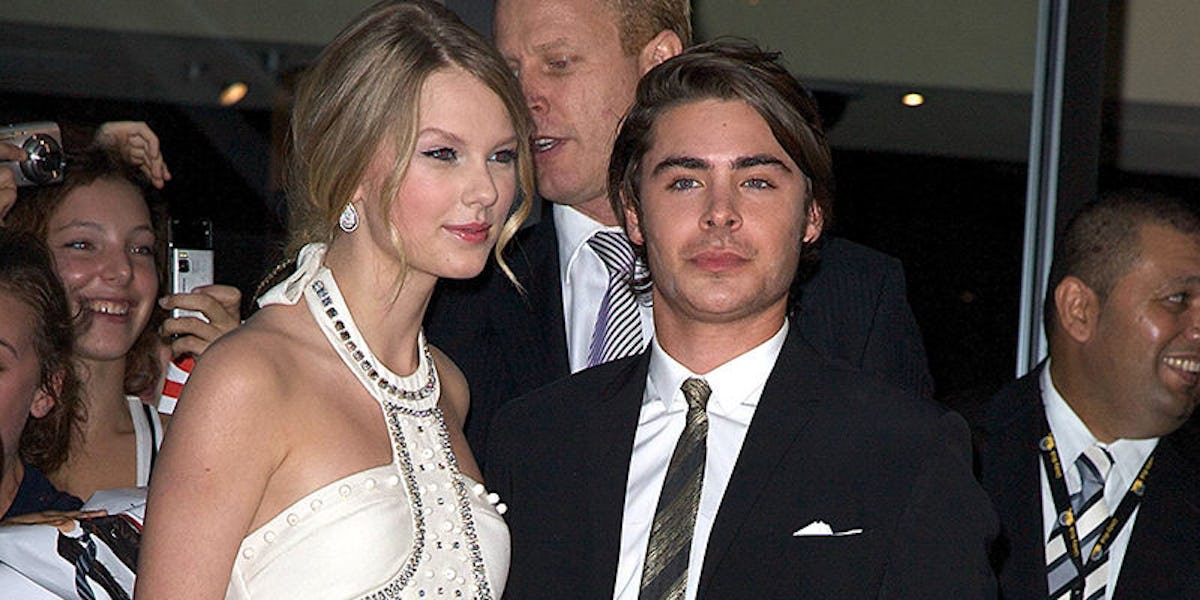 Zac Efron Is Apparently 'Down To See' What Taylor Swift Is All About
REX/Shutterstock
Taylor Swift might not be single for long, especially if Zac Efron follows through with his reported intentions.
According to HollywoodLife.com, the "Baywatch" star is officially on Baewatch, having recently gained an interest in dating the 26-year-old Swift.
A source was quoted as saying,
He has been letting his friends know that he is down to see what Taylor is all about. He likes her music and thinks she is sexy so he is telling friends he is curious what it would be like to have Taylor Swift as a girlfriend.
We can only imagine how Taylor will receive that news...
And here's where things get interesting.
Rumors had already been sparked that the singer and "Baywatch" star were dating. And while the source told Hollywood Life that the rumors aren't true, the source also said Zac could turn those rumors to reality in the future.
The source reportedly said,
Sometime soon, when his busy schedule slows down, he just might ask her out.
If Zac's interest is legit, we already know he doesn't have to worry about a boyfriend being in the picture, since Taylor's summer fling with Tom Hiddleston is over.
He might have a little convincing to do, though, since Taylor's apparently started to take after Gigi Hadid's preference for British men.
But who knows? He might be able to sway her with how in shape he's gotten for "Baywatch."
Besides that, all Zac will have to do is ignore the fact that Katy Perry, Kanye West, Kim Kardashian and Calvin Harris have pretty much all called out Taylor for being a snake, and he'll be fine.
If he can do that, Zaylor might just be a thing.
Citations: Zac Efron & Taylor Swift Dating?: He Thinks She's Incredibly 'Sexy' (HollywoodLife), Zac Efron is apparently 'curious to see what Taylor Swift is like as a girlfriend' (Metro.co.uk)