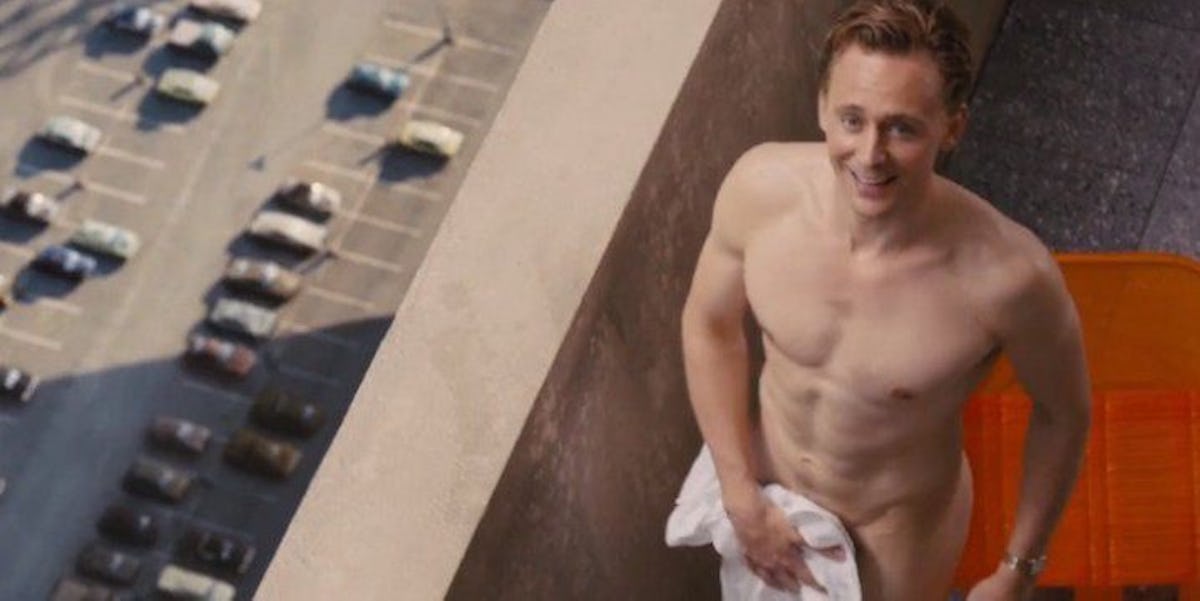 Tom Hiddleston Says He Has 'No Problem' Doing Nude Scenes And We're So On Board
High-Rise
It sure seems like Tom Hiddleston has gotten pretty fond of taking his clothes off recently... and he's not going to be stopping any time soon.
The actor opened up about his recent body-baring body of work and said he's totally cool with getting naked on camera. We're totally cool with it too, Tom.
In a new interview with Star2, Tom Hiddleston revealed he's got no issues with doing nude scenes so long as they make sense in the story. He said,
If it's a thematic part of the story, I don't have a problem with it.
The question comes up because Hiddleston has taken off his clothes quite a bit this past year. He got almost entirely naked for a nude sunbathing scene in his film "High-Rise," and showed his bare butt in a scene of his BBC show "The Night Manager."
It really does feel like Tom just can't keep his clothes on anymore. Let's not forget that steamy photo shoot he did with W magazine over the summer in which he posed in only his underwear.
But in his interview with Star2, Hiddleston made sure to clarify he viewed the nude scenes he's done recently as being important parts of the stories, rather than gratuitous.
He pointed out nude scenes don't have to be just scintillating — they can also convey a character's level of vulnerability and trusting nature.
So don't be surprised if you get another eyeful of Tom Hiddleston's naked bod in another movie or TV show in the future... although it looks like it might be a biiiiit of a wait on that.
The only non-animated upcoming roles that Hiddleston is currently booked for are "Thor: Ragnarok" and parts one and two of "Avengers: Infinity War," in all of which he will play the trickster god Loki. And just judging from how he's been portrayed in the past, I don't really expect to see Loki getting naked on-screen.
But hey... you never know, I guess.
Citations: Tom Hiddleston is comfortable doing nude scenes (Star2)