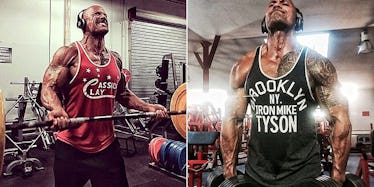 The Rock Is All The Motivation You Need To Get Your Ass To The Gym (Video)
Are you lacking the motivation to get your ass up and get in the gym?
Don't worry, The Rock is here to make you feel like a complete child for the lack of shape you're in.
If you follow Dwayne Johnson on Instagram, you know just how dedicated he is to keeping his monstrous figure at top condition.
That includes getting your reps in at 4 am, reminding yourself to focus mid-set and, of course, leg day.
If you follow The Rock's strict workout that got him to look like Hercules, then one day you could be the dude making this video!