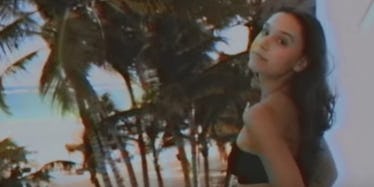 This Is The Beach Babe In The Chainsmokers' New Music Video For 'Paris'
YouTube
NGL, The Chainsmokers' "Closer" was seriously my anthem all damn summer long.
I casually had it on replay while cruising with the windows down, shades on.
Whenever my friends and I would turn up at a pregame, "Closer" was always there to get the job done like a champ.
Tanning on the beach was made so much better with The Chainsmokers set to sizzle with my tanning oil and headphones.
Needless to say, summer and The Chainsmokers go together like PB&J in my book. Just get this gal a frozen rosé and the ultimate spot on the beach to park her bun all day long, and she's in it to win it.
"Closer" was always number one in my heart… but today it actually has a bit of competition.
We reported this afternoon The Chainsmokers dropped a new song called "Paris," and you won't be able to get it out of your head, it's THAT FREAKING GOOD.
The DJ duo, AKA Drew Taggart and Alex Pall, released an awesome music video with the new song.
It will leave you longing for warm weather and chill beach days.
The star of the video channels many of our deep, passionate love for the beach… and you've probably seen her before.
Um, 20-year-old Alexis Ren's travel pictures on Instagram are seriously swoon-worthy.
You may recognize her from these sick adventure pictures and videos with Jay Alvarrez.
Alexis' stunning photos will give you so much wanderlust.
I'm already getting a major itch to peace out of the winter and travel someplace exotic.
Alexis totally works it on the sand like a boss beach babe.
Real talk though, I want her chic bikini wardrobe STAT.
It's clear The Chainsmokers crushed it with their new song and music video… so much that I'm already declaring "Paris" my 2017 anthem.