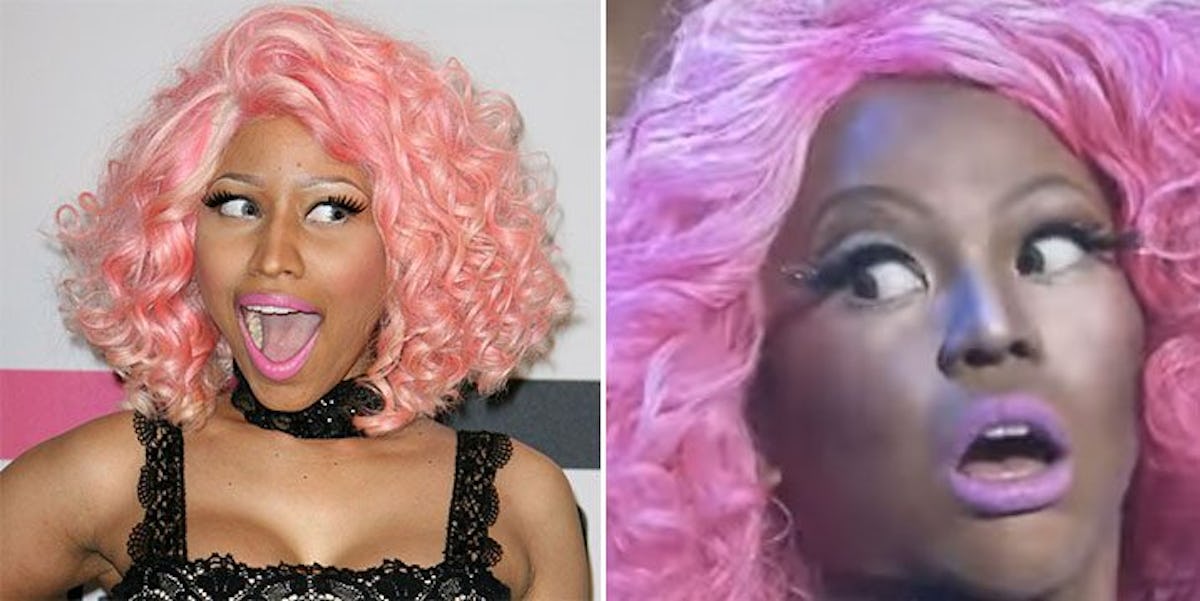 This 14-Year-Old Nicki Minaj Lookalike Is So Good, It's Actually Terrifying
REX/Shutterstock/Youtube
I know Nicki Minaj has been saying she wants "No Frauds," but I think she'll definitely make an exception for the spot-on impersonation of her that a 14-year-old boy from the Philippines just slayed.
Equipped with a pink wig, padded hips and a perfect DGAF attitude, 14-year-old Awra Briguela channeled Nicki Minaj so fully you might even forget it's not Nicki on the stage!
Awra got Barb-ed up to perform "Super Bass" in the finale of the Filipino game show "Your Face Sounds Familiar: Kids." Check out the mind-blowing performance below.
I mean, come on; that is just UNREAL! Not only did Awra clearly have Nicki Minaj's Pink Friday-era look down to a tee, but he also nails her signature wide-eyed facial expressions and even remains fully in character throughout the judges' critique.
Obviously, Awra went on to win the competition with that performance. And to blow your mind even more, here's what Awra looks like when he's not embodying Nicki Minaj.
And although he saved his Nicki Minaj impression for the grand finale, Awra Briguela definitely wasn't shy about showing his love for several other pop divas throughout the course of "Your Face Sounds Familiar: Kids."
In prior weeks, Awra has given incredibly accurate performances as Shakira, Liza Minnelli and even Rihanna.
Though he's only 14, Awra has been incorporating drag into his acting and comedy for quite some time now.
He made a name for himself in the Philippines as a viral star at a young age, then went on to star in one of the country's most popular action series, "Ang Probinsyano," and had his life chronicled on the biographical anthology series "Maalaala Mo Kaya."
It doesn't look like Nicki Minaj has seen Awra's spot-on "Super Bass" performance yet, but I'm hoping once she does she'll post her excitement on social media.
Maybe Awra can even go on tour with her or something... who doesn't love a good mini-me?