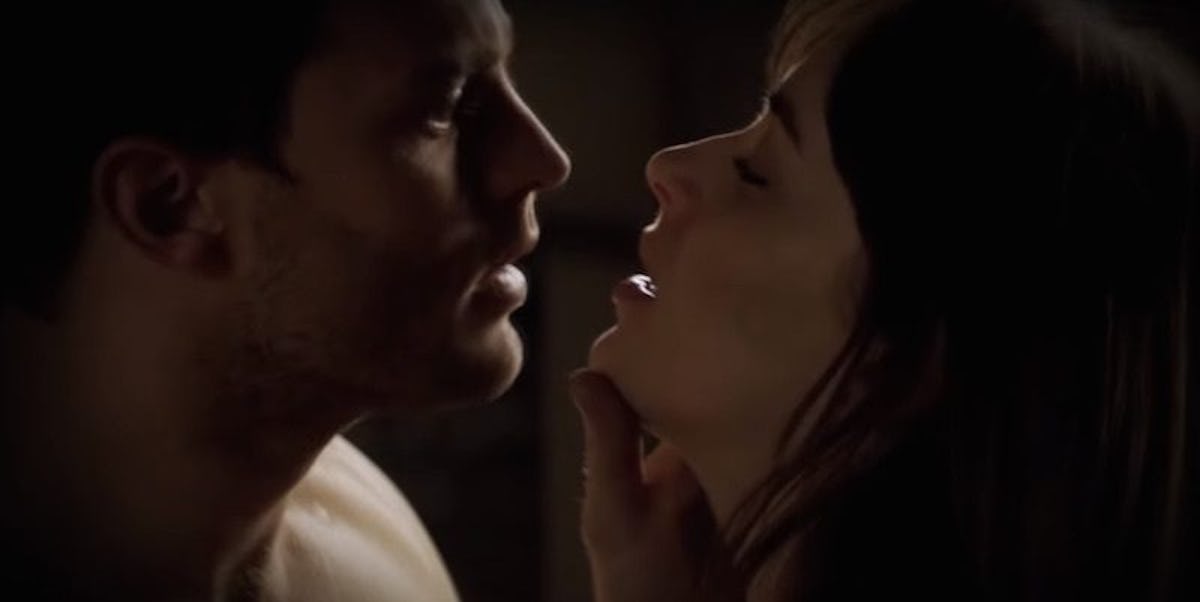 Taylor Swift And Zayn Malik's Music Video Has Steamy New 'Fifty Shades' Clips
YouTube
I'm convinced Zayn Malik is the only one who can turn Taylor Swift into a sex symbol, even if it's just for two minutes during a promotional music video.
Taylor Swift is a lot of things. She's a pop icon, a major role model, an activist, a philanthropist and a squad leader.
One thing she isn't: a sex symbol. She's too goofy and little sister-ish.
I don't think I'm alone on this when I say whenever anyone tries to get Taylor Swift to do something sexy, it's like watching a Raggedy Ann doll trying to twerk.
This "Fifty Shades Darker" music video is the only time you will ever be turned on by anything Taylor Swift does, and you have Zayn Malik to thank for it.
Zayn is the polar opposite of Taylor -- he's walking sex.
If his energy and Nick Jonas' ab muscles ever had a kid, it would result in everyone immediately getting pregnant.
The fact that the song is for a "Fifty Shades" promotion makes it that much hotter.
CAN WE TALK ABOUT HOW "FIFTY SHADES" TURNS SONGS INTO STRAIGHT-UP AUDIO FERK FESTIVALS?!?!
One of the underrated things the "Fifty Shades" franchise does better than anything else is making unlikely songs and singers slow down to dangerously sultry speeds.
"Crazy in Love" is a cute song in its normal form. It's kind of sexy and the message is nice, but it's wayyyy too fast to be considered a FERK TUNE.
Slow it down and put it to footage of Dornan and Johnson straight-up boinking, and it becomes nothing short of auditory porn.
Miguel did a second cover of the song for the "Fifty Shades Darker" trailer, and it should be illegal to listen to if you're under 21.
"Fifty Shades Darker" hits theaters February 10, 2017.
Feel free to call in sick to work for the day... or through most of February.