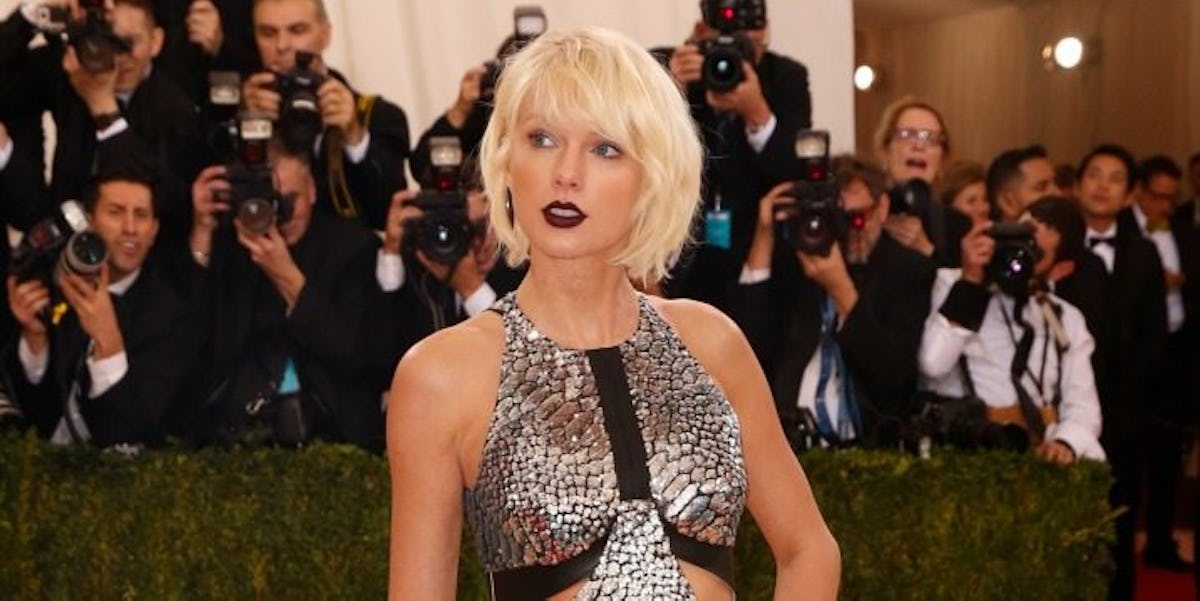 Taylor Swift's Acoustic Version Of 'I Don't Wanna Live Forever' Is Everything
REUTERS
You're already familiar with Zayn Malik and Taylor Swift's hit song, "I Don't Wanna Live Forever," the theme song from the upcoming "Fifty Shades Darker" movie, but, I guarantee you've never heard it like this.
See, Tay Tay recently decided to hop into the studio and perform and record an acoustic version of "I Don't Wanna Live Forever," without Zayn, and the finished product is, well, just listen to the clip above.
Yeah, I know, it's everything.
According to E! News, Taylor Swift recorded the above version of "I Don't Wanna Live Forever" during a rehearsal session for the upcoming DIRECTV NOW Super Saturday Night, an invitation-only event the night before Super Bowl 51.
As you can see in the video above, the 27-year-old absolutely crushed the acoustic version of the theme song from "Fifty Shades Darker," and after listening to this jam, I really have to wonder why Zayn Malik was involved in the original version of this song.
Just kidding, Zayn! We cool, right? Right?!?!
In any event, Taylor Swift opened up about Zayn during the shooting of the music video for "I Don't Wanna Live Forever," and she had nothing but positive things to say.
Swift said,
It's amazing when you get to work with people who you hang out with, because the question of 'will we get along' is already answered. Like, 'Yeah, we'll get along -- it's Zayn. We hang out. Like, it's fine.' And he's also incredibly talented, and I feel very lucky to get to do this song that I'm really proud of with him. It's been amazing.
In addition to Taylor Swift, Snoop Dogg, Sam Hunt, The Chainsmokers, Bruno Mars and Solange Knowles will all be performing in Houston, Texas ahead of Super Bowl 51 on Sunday.
On Sunday, country music superstar Luke Bryan will sing the National Anthem, and Lady Gaga is slated to feature at the Pepsi Halftime show.
Should be a wild night!
Citations: Taylor Swift Gives Acoustic Performance of "I Don't Wanna Live Forever" (E! News)