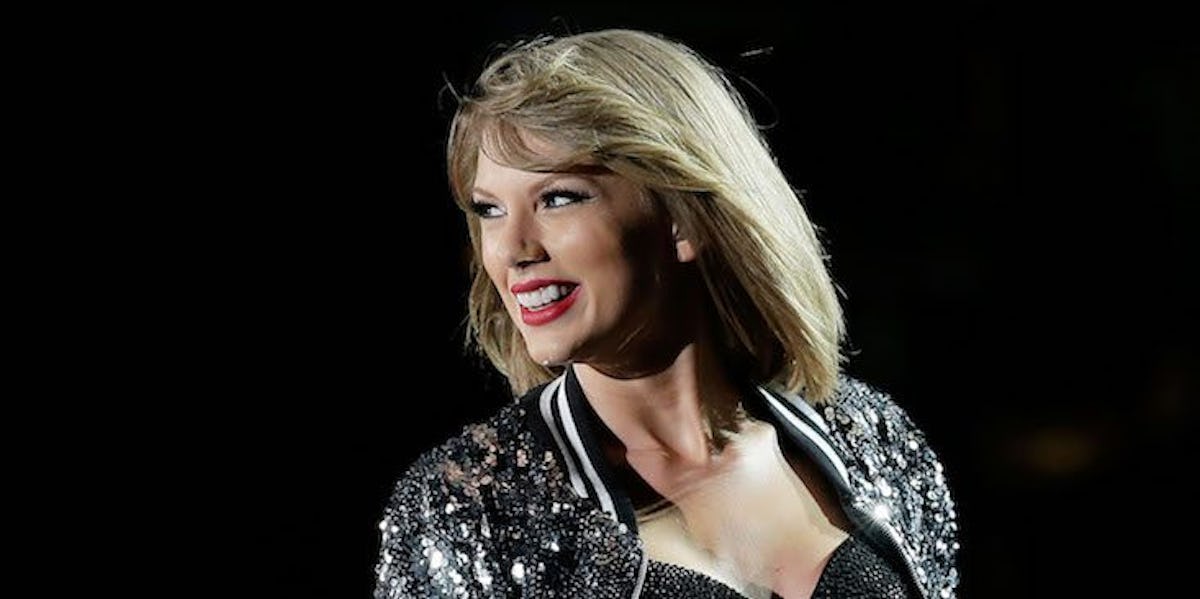 Taylor Swift Looks So Different From Normal In This Pic From Her BFF's Wedding
Mark Metcalfe/Getty Images
It's Taylor Swift's world, and we're all just living in it. But on Labor Day weekend, the pop star was dethroned (in a good way). The singer took a back seat and opted for a bridesmaid dress instead of a tub of diamonds and center stage. Photos of Taylor Swift at a wedding as "Ready For It" debuted made the 27-year-old seem like every other Millennial out there. For a second, fans almost forgot that they were trying to predict the next Reputation track.
Swift's longtime BFF Abigail Anderson — whom the singer referenced in her early hit, "Fifteen" — tied the knot with photographer Matt Lucier in Martha's Vineyard, Massachusetts on Sept. 2, according to PEOPLE. Naturally, it was only right that Swift stood by her leading squad member on her special day. Photos emerged of Swift in a floor-length burgundy bridesmaid gown with a lip color to match while fixing the train of Anderson's dress (as any BFF would do), and the singer's hairdo was a throwback to the "old Taylor" — simple locks.
Major props to Anderson on her dress selection, by the way; the deep hue is really feeding into fall's arrival and I'm ready to light my "Pumpkin Pie" Yankee candle just looking at it. The bouquet is equally as beautiful, though it's a bit difficult to get a good look at anything other than Swift's dress.
But now, back to reality: Swift just debuted her latest Reputation track, "Ready For It," and fans are already trying to guess the third track's title based on the star's cleverly executed social media posts. She caused a stir at the VMAs, and Swifties are going to encounter a difficult time waiting for Reputation's Nov. 10 arrival.
But in between all the craze of TS6, she clearly had to make time for what's most important: friendship. That's certainly not a narrative she'll want to be excluded from.