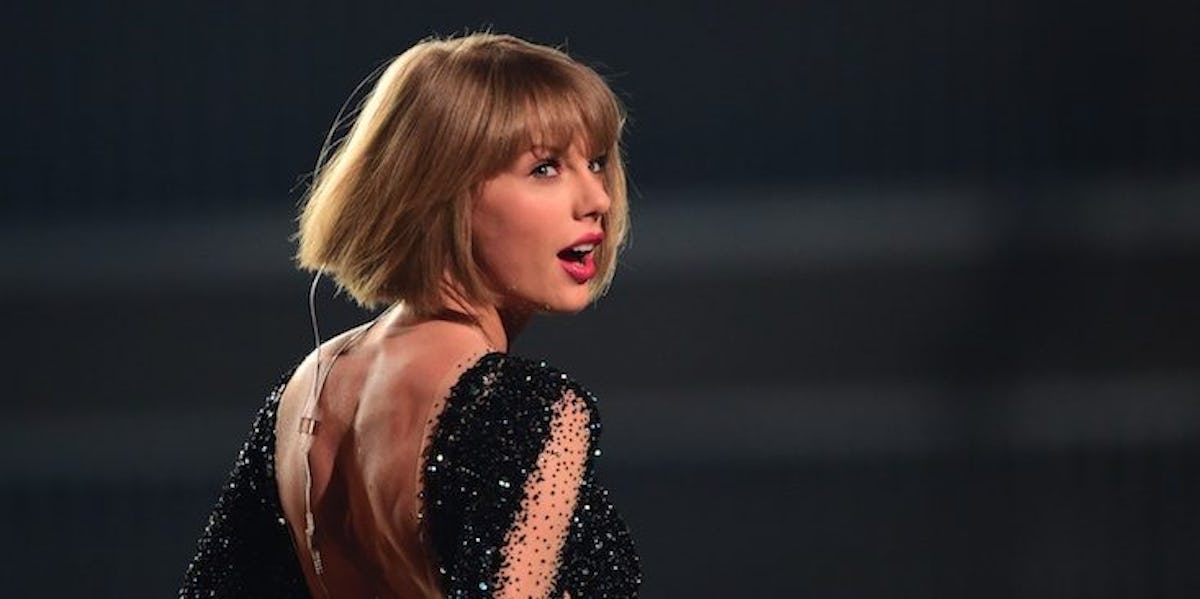 We Might Know The Title Of Taylor Swift's Next Song Thanks To These Hints
ROBYN BECK/AFP/Getty Images
At last, Taylor Swift has debuted new music, gracing fans with her latest song, "Ready For It" on Sept. 3. Naturally, that means the world stopped what it was doing to analyze the hidden meaning behind the lyrics. The pop princess continues to be extremely coy by giving listeners a highly anticipated sneak peek into her sixth album, Reputation, via social media — emphasis on "sneak peek." Her latest tweet has left Swifties wondering: is "Second Glance" Taylor Swift's next song?
Swift took to Twitter in the early hours of Sept. 3 to ask fans, "A second glance into #reputation... ready for it?" Obviously, Swifties are ready for it. Her secretive and playful post left fans surmising the meaning... and some believe they might have cracked the code. The video simply spells out "Ready For It?" in white letters against an orange backdrop. Forget "Ready For It," what exactly is going on with "Second Glance"?
Unfazed by the early morning hours on a Sunday, fans immediately responded after the latest Swift news broke. Some are calling it now; "Second Glance" is on its way. If this is the case, there's an awful lot of emphasis on vision — "Look What You Made Me Do," "Second Glance." What's the reason behind it?!
Fans' super sleuthing skills are hard at work.
These hints are making the wait for her Nov. 10 album release extremely difficult for everyone. It's been three years since an album of heartbreak, revenge, and bad blood, so the follow-up to 1989 has caused a lot of impatience. The old Taylor might not be able to come to the phone right now, but everyone's sure hoping she's able to provide continual updates until the fall.
Until the release of "Second Glance," (or whatever her third track might be titled) everyone's going to have "Ready For It" and "Look What You Made Me Do" on repeat. Keep an eye on social media, everyone.