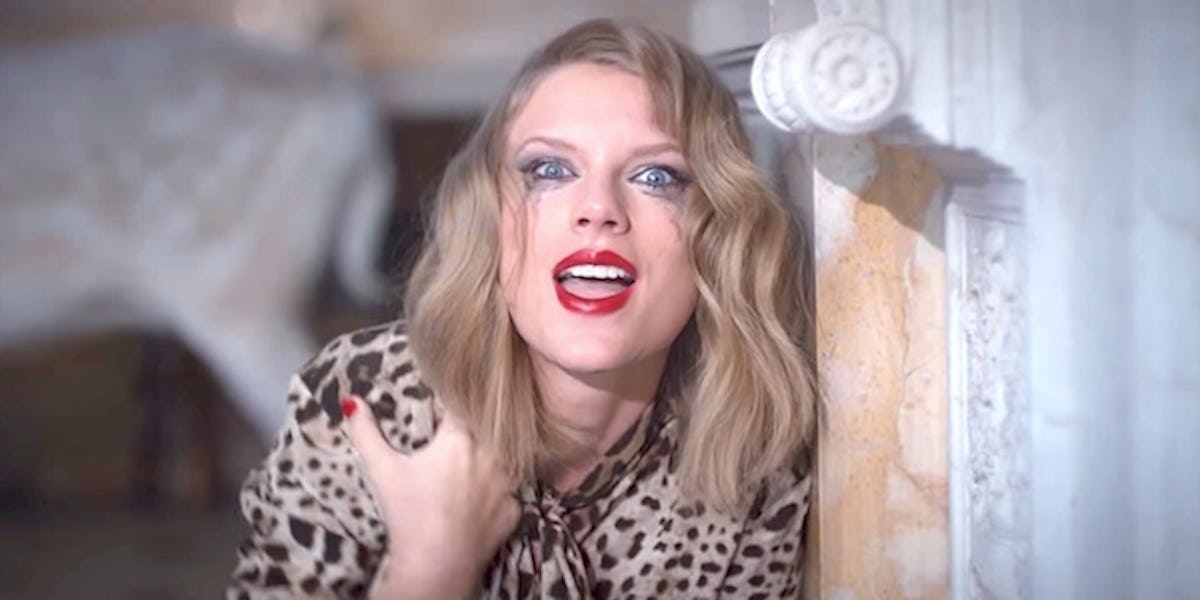 Taylor Swift's Ready To Perform Again And Tom Hiddleston Should Be Afraid
YouTube
Taylor Swift is planning her comeback, so... uhhhh... Tom Hiddleston should be afraid...
...VERY AFRAID.
The night before the Super Bowl, the 1989 singer will be headlining AT&T DIRECTV's pre-show for the game.
HELL YEAHHH, Taylor will be performing in Houston, Texas on Saturday, February 4, so be sure to mark your calendars.
THE GIRL IS BACK AND SHE'S 'BOUT TO RIP HER EX-BOYFRIEND TO SHREDS. TOMMY BABY, I HOPE YOU'RE READY FOR THE NIGHT OF YOUR LIFE.
JK JK JK, you gonna die, pal!
Seriously, though, Taylor will have months to plan this performance. And you know she's a big fan of writing songs about da boyz in her LyFe. Hehehe.
The pop star has been off the radar for a few months following her breakup with Tom Hiddleston and drama with Kim Kardashian and Kanye West over "Famous."
THROWBACK! Wow, what a wild ride.
It's clearly been an action-packed summer for the singer, so I guess she's been keeping things low-key to prepare for her big moment... in February... aka four months from now.
You see, Taylor Swift actually just signed a multi-year deal with AT&T. The company is building her a custom 64,000-square-foot venue for the event, and fans can even score tickets to the show through various promotions.
AT&T's CEO John Stankey spoke about the news to Us Weekly:
We're thrilled to reach a deal to bring Taylor and her unique talents to her fans and our customers in new and exclusive ways. We're excited to get event tickets into the hands of Taylor's fans and exclusive content from the event to our customers and celebrate the combination of one of the world's biggest artists with one of the world's biggest sporting events.
Congrats, John. I'm happy for you.
If you guys can't wait four months to hear Taylor's voice, then have no fear! There's a rumor going around saying Tay may drop a surprise album on October 23.
YOU HEARD THAT RIGHT, KIDDOS.
The singer is performing as part of the F1 weekend for Circuit Of The Americas on October 23, so people think she'll be releasing new music after that.
The Washington Post even gathered some major clues -- like the fact it's the 10-year anniversary of her music career and her first self-titled album came out on October 24, 2006.
It just makes sense, doesn't it?
I guess we'll have to wait and see what happens with T-Swift in the next few weeks.
Either way, I'll definitely be throwing a #KimExposedTaylor Super Bowl party now that she's performing. It only feels right.
Citations: Taylor Swift Super Bowl Performance (Us Weekly), Taylor Swift New Music (Washington Post)