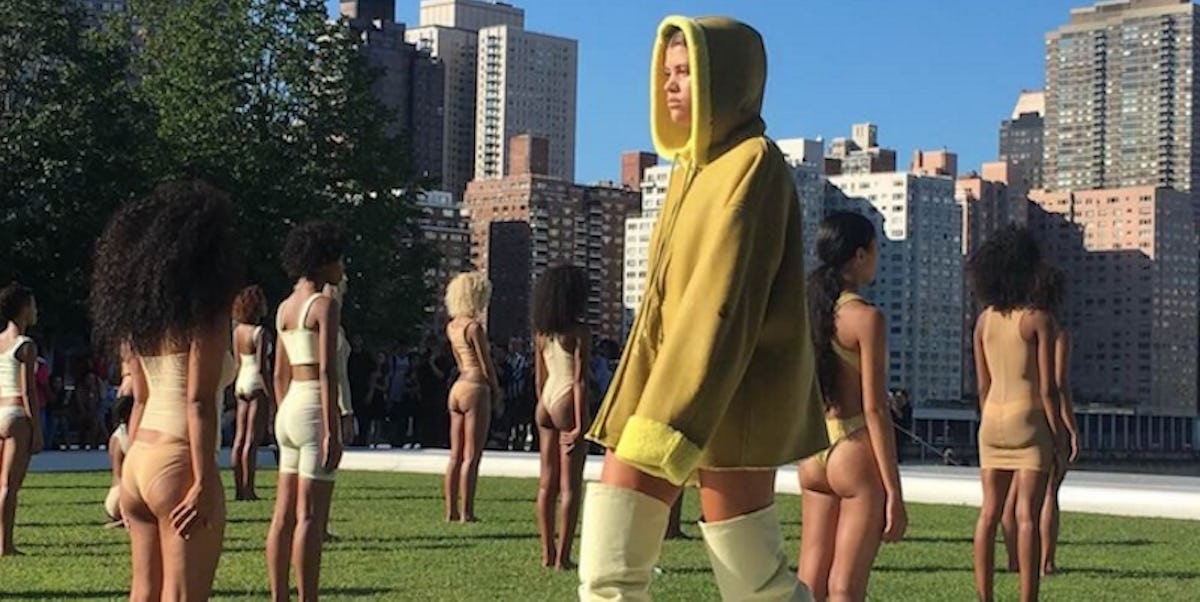 Sofia Richie Took A Break From Justin Bieber For Kanye West's Yeezy Show
Twitter
The last we heard of Sofia Richie, she had given her father, Lionel Richie, "strict orders" not to speak on her ongoing romance with Justin Bieber.
Their rumored relationship gained traction after Justin traveled all over Japan with the 18-year-old star and even checked his fans for messing with her on Instagram.
They even engaged in some good ole PDA for the world to see.
It seems like Sofia Richie is taking some time away from jetting off to tropical islands and foreign countries with Bieber to work instead.
Richie was spotted walking in Kanye West's Yeezy Season 4 fashion show on Roosevelt Island in New York City on Wednesday afternoon.
Behold, Sofia Richie participating in Kanye West's Yeezy Season 4 fashion show in NYC. She's come so far.
A few fans even spotted her in the heart of the madness.
Sofia was joined by Teyana Taylor, who appeared in Kanye's music video for "Fade," as well as model Chanel Iman.
And to think, she was JUST vacationing in Mexico with Justin late last month.
As expected, loyal Beliebers totally lost it when they saw Sofia Richie walking Kanye West's Season 4 fashion show.
I'll admit, it was a bit of a surprise to see her taking part, too.
From Justin Bieber's arms to Kanye's fashion show, Sofia Richie has really evolved over time.
I'm sure Justin's EXTRA proud. Fans, well, they're skeptical (as usual).
Some fans already suspected she might be prepping to make waves in the fashion world.
We'll just have to wait and see where she pops up next...